Did you know that portraiture is among the most common genre of photography today? There have been many attempts at making this genre evolve and integrate with the world of today and as result, many different types of portraits have been come up with.
Portrait photography is mainly comprised of taking snapshots of folk either singularly, or in a group like family photos and work photos. It may also consist of pets on the occasion of pet portrait photography, which is not relatively as popular as people's portraits, but just as interesting.
Many see the portrait mode button in their cameras but only a few know what it means. Find that out and more about portraits, including the very many different forms in which they can be taken to create masterpiece artwork.
What are the different types of portraits photography?
1.Formal Portraits
A portrait is a picture of an individual's face that clearly displays features of a person and often shows his/her personality.
This type of portrait photography is very common in businesses and might comprise one or more subjects. They should mostly be wearing formal attire and the portrait is mainly taken for when advertising a company, for the employee of the month portrait, or a partner's portrait. A formal portrait is very well organized in practical and effective lighting conditions, to capture and bring out the best of the people in it.
With the right pose, background, and photographer, formal portraits come out exquisitely and are quite eye-catching especially due to the formality of the dressing code and all the businesslike poses.
2 . Self Portraits
This type of portrait is among the simplest types of portraiture and is most recommended for the introductory stage of portrait photography.
It captures the most basic sentiment of the subject which in most cases is one person only, the photographer. It is most efficient for beginners since the only point of focus is one, that is you. You get comfortable in your skin and this pushes you to try a glimpse of the artist within, thus capturing a perfect self-portrait. The dynamic nature of self-portraits and photography at large leads to there being different types of self-portraits like silhouettes which don't show any detail of the face. Narratives where the photographer aims at telling something like a secret with their faces and dressing, or extreme close-ups which aid in showing the personality of an individual.
3. Traditional Portraits
This type of photography is also very easy to master and can be recommended for beginners. It is quite straightforward and only requires a solid background with a focus on the subject's face.
The traditional portrait is typically where the subject is looking directly at the camera while posing for the photograph.
They can also be shot in the studio with simple studio backgrounds and lighting. A good pose in this type of portrait photography is mainly what makes them look captivating. After, the subject is then cropped out to the shoulders, to show only the head and shoulders rather than the full-body photo. This is optional to the customer as the size is not restricted.
4.Glamour Portraits/ Beauty Photography
This type of photography is mostly about beauty and expressing one's sensual side. It, therefore, involves a keen focus on make-up and dressing while compiling it with admirable poses to give the client a glamorous look and result in a captivating glamour portrait. This portrait mostly focuses on the face of the client rather than any other thing around them. The photographer should aim at making the client feel relaxed and confident to give them that sexy look. If the client is antsy or embarrassed, the portraits may flop or look strange.
Even though the face is the main part of Glamour photography, it is also important to take note of the backdrop and outfit of the client.
5.Pet Portraits
Pet photography has been spiking interest in the past few years showing just how much people are in love with their dear pets. It is a great way to bond with your Rottweiler or your kitten and also enables you to include them with the family photos. People nowadays are keeping the most random pets like Crocs and lions, which could make beautiful decor portraits in your living room wall.
It is a bonus if you're an animal person when taking pet portraits to enable that perfect shot of a happy pet. If not, worry less and just let the client play with the pet then you can carefully take the portraits in the process.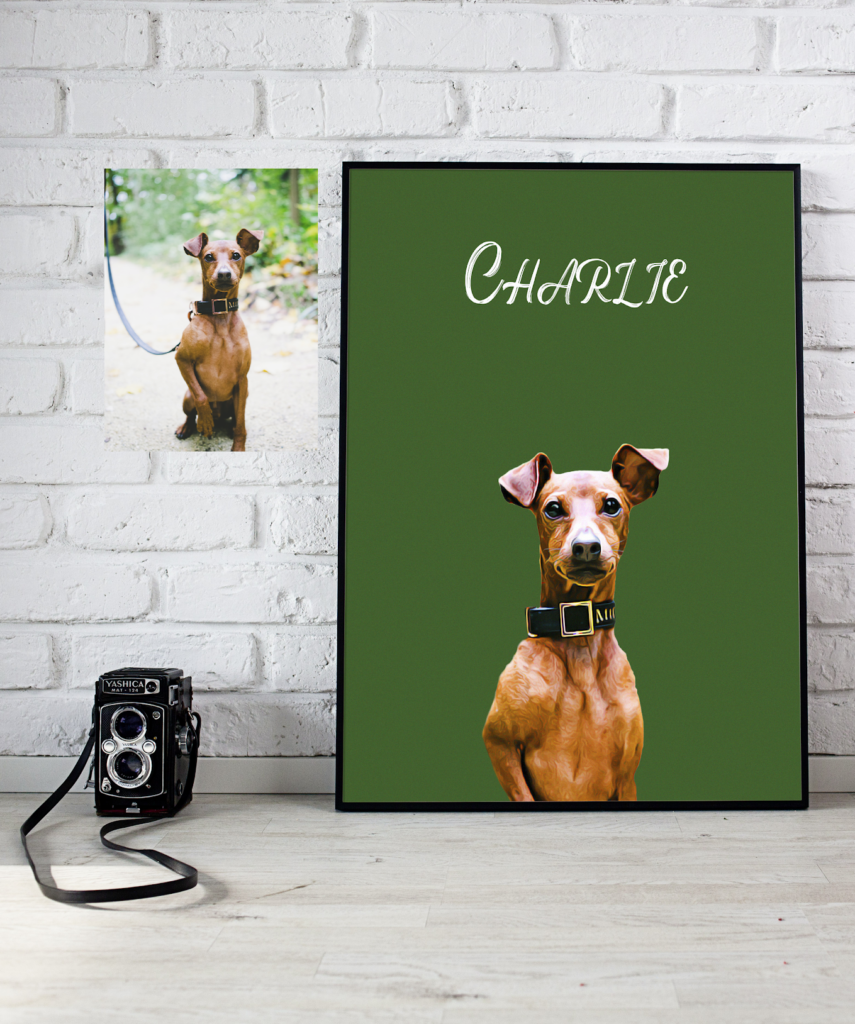 6. Abstract Portraits
This type of portrait photography is mainly aimed to capture the attention of the viewer as a piece of art and not the representation of the Portrait.
It is acceptable to break the portrait photography rules in this style of portraiture to bring out the artistic part of the photographer.
If you feel like nudging your creative side and tastes, explore into the world of abstract photography, break rules and make your own, be in your little bubble where everything is possible and you'll get a perfect representation of your mind's window.
7. Close-up Portraits
Close-up portraits get real close and personal to the client's facial features. This could make the client very uneasy and it's therefore always good to ask how the client feels about that and explain how normal it is for you to do these kinds of things.  This might help the client get more comfortable around you, making posing easier.
The client should always be relaxed for this type of portrait photography to bring out the best possible portraits. The eyes are your main focus in this category and capturing the depth and expressions in the eyes gives you the best results. Guide the subject into posing in a way that sharpens their facial features or hides some flaws for example a double chin can appear smaller when the subject tilts their head up a bit. Nonetheless, ensure that the eyes are your main focus in a close–up portrait to convey personal feelings and attitudes in the photo.
8. Wedding Portrait Photography
Weddings play a very huge and important part in the world of photography and especially for Portrait photographers. At the end of the day, it will depend on the types of pictures and snapshots that your clients will want, but as an experienced photographer, you need to give them options on the different portraits to use for a photo album or as decor.
It is important to always show demos of your previous work so that the client is more confident with your work and trusts you to be completely calm and relaxed around you.
9. Newborn Photography
It is not a wonder to find parents obsessed with their newborn children especially when they start growing and getting responsive to things. It is usually quite the sight to see and it's only normal that one would want to take cute portraits of their kid to keep for the future.
Albeit being challenging, it is so satisfying a job to do, and knowing how much value that child and the portraits you take are, make the job even more fun!
Challenges appear in the posing stage of the photoshoot and it's always wise to tell parents to prepare a preferred setting or come up with ideas in preparation for the shoot. Wrapping the baby with adorable shawls makes them move less and posing gets easy for the perfect shots.
10. Family Portraits
Remember those embarrassing photos your mom or guardian used to make you take as a kid at Christmas or Easter? That is a perfect example for a Family portrait and they are a great way to keep happy memories with family.
Over the years, family photography has quit being all about cramming in one picture and making goody faces. Instead, you'll now find very cool family portraits with dress codes and a perfect backdrop that demand instant attention and interest from any.
Find out the most important places in your clients' house or compound to make for a great background and craft poses to make the photo more lovely and sweet.
Family portraits are just as important as the very many other categories of portraiture like maternity portraits or newborn portraits.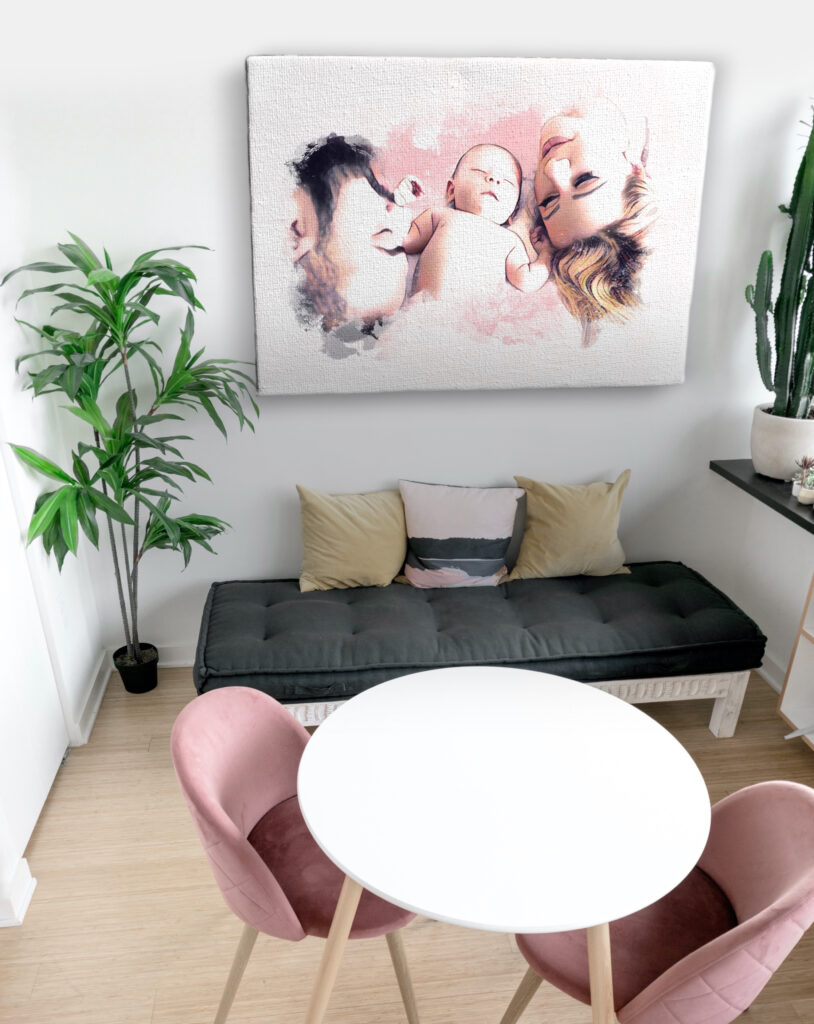 10.Learn the perfect portrait angles
Especially when taking indoor portraits. The perfect angle can be determined by the lighting of the background or the position of the client's face. It's therefore important to keep that in mind especially when taking professional portraits.
Right background, right portrait
Some people have a challenge choosing the background which leads to cases of a very good portrait, in the wrong background, which completely loses the value of the portrait. You need to choose a suitable backdrop for the results you want to get on the portraits.
FAQs
Many questions have been asked about portrait photography. Here are some of the answers,
What is a portrait photo?
A photograph of a particular person or group of people that mainly focuses on the facial features and aims at showing the personalities and attitude of the subject given. It involves the use of the right lighting, poses, and the correct backdrops to obtain the perfect Portrait photo.
Are landscapes and Portrait two types of what?
These two are the main types of page orientation and are used to view a document/picture/photograph in either horizontal frame(landscape) or vertical frame(Portrait).
What is the meaning of Portrait Mode in my camera?
Pressing portrait mode means that your background will get a bit blurred to bring focus to the facial features, giving you a better focus on the face.
What focus mode should I use for portraits?
For portraits, set the camera to Continuous Eye AF mode which ensures to focus on the eyes and guarantees that they remain sharp.
Use the manual setup if your camera does not support the AF mode to ensure focus is brought to the eyes for a better Portrait.
Conclusion
As discussed above, portraiture enables a photographer to explore their artistry and grow their imagination. It is a sanctuary for being who you are or wish to be without judgment or scorn. Whichever type of portrait you choose to focus on is guaranteed to boost your prowess as a professional photographer.
It is a great way to capture the personality and attitude of not only your clients but your identity as well in how you take your shots and what angles you use.
Explore the many possibilities of art in your hands and your cameras and become not only a photographer, but also an artist!