DENS CIRCLE- Black & White- Tapestry
This gorgeous black and white throw blanket piece is very eye-catching and unique. Beautifully blended black and white tapestry made with very soft and gentle material to maximize your comfort. Its price ranges from $110 to $266 with a free shipping service around the world. This soft throw blanket has been woven by our experienced designers with a cotton blending to make the blanket as comfortable as it looks!
It weighs between one and two kilograms with a rectangular shape for ease of use. It is a tapestry that you can use in multiple ways including a throw bed blanket, a wall blanket, or even a picnic blanket. It is available in three different sizes to enable even those with smaller or bigger furniture than the standard to have this amazing product without restrictions of size. Some go for the biggest size which makes a fine oversized throw blanket either on your bed or sofa. Others go for the smallest size to use as their kids' casual blankets.
The black and white throw blanket has an intriguing pattern that's very eye-catching and the neutrality of the colors black and white makes it a lerfect match with the theme of your house. It fits all kinds of people ranging from those who love vibrant colours like white can choose to have the blanket in more white than black. While those who prefer a darker colour can order to have more black color white on their black and white throw blanket.
You can care for your black and white tapestry by ensuring you wash in cold water with a low rumble setting. Also, avoid using any bleach. Despite the throw blanket being mostly white, it does not need any bleaching since any stains on it come off pretty quick. Giving a soak with a mild soap before washing the tapestry will do the trick.
Available in 3 different sizes.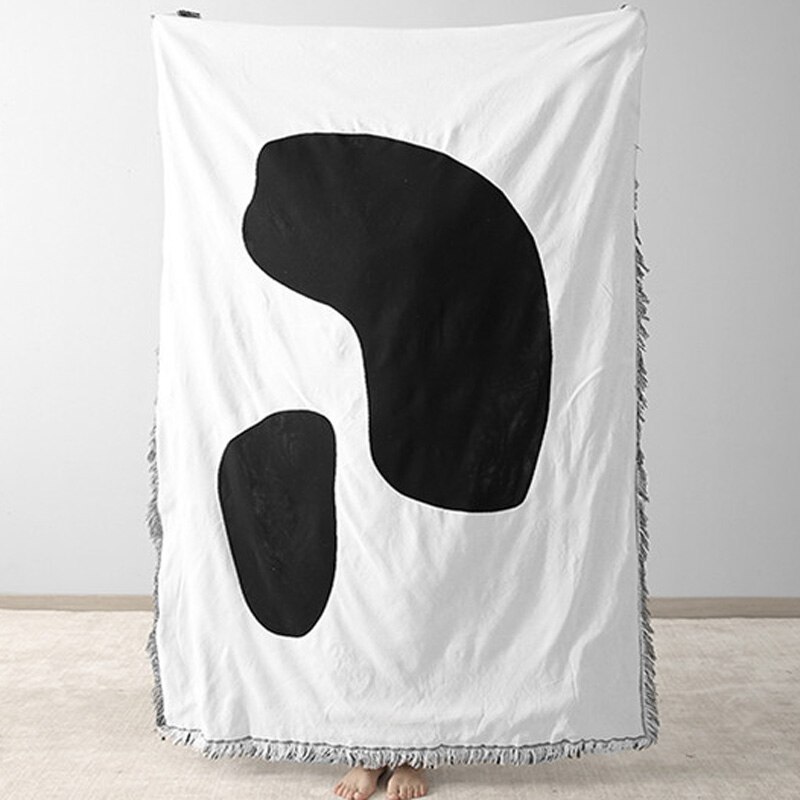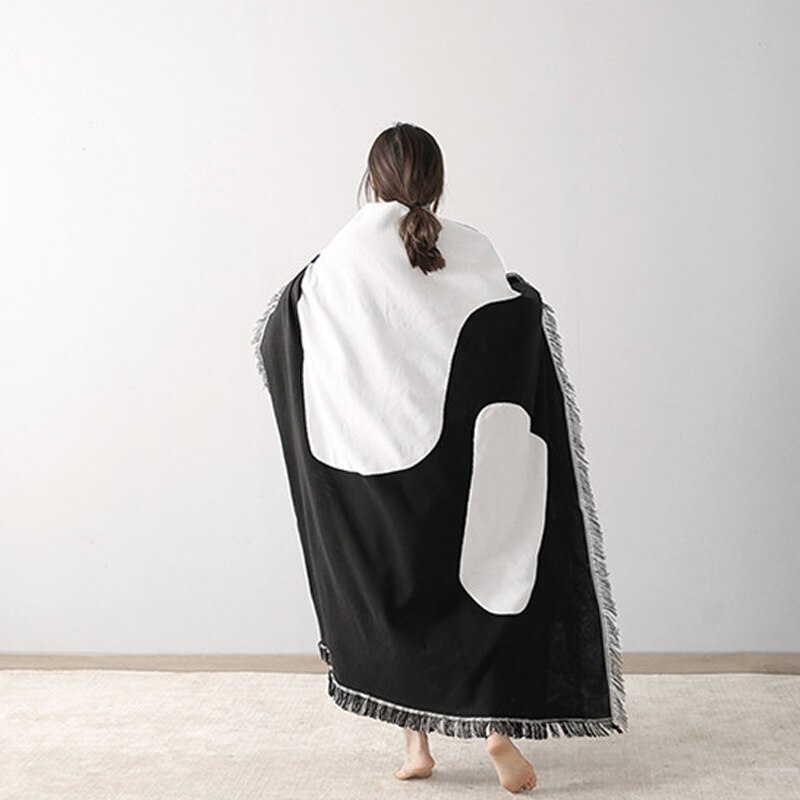 Tapestry sizes
130x180cm
180x230cm
180x340cm
Shipping
Free shipping
Package: 1 Pc/PVC Bag
To Australia from 15- 25 days after purchase.
To the USA from 30-35 days (for 15 days delivery please contact us)
Ships from China
Tracked delivery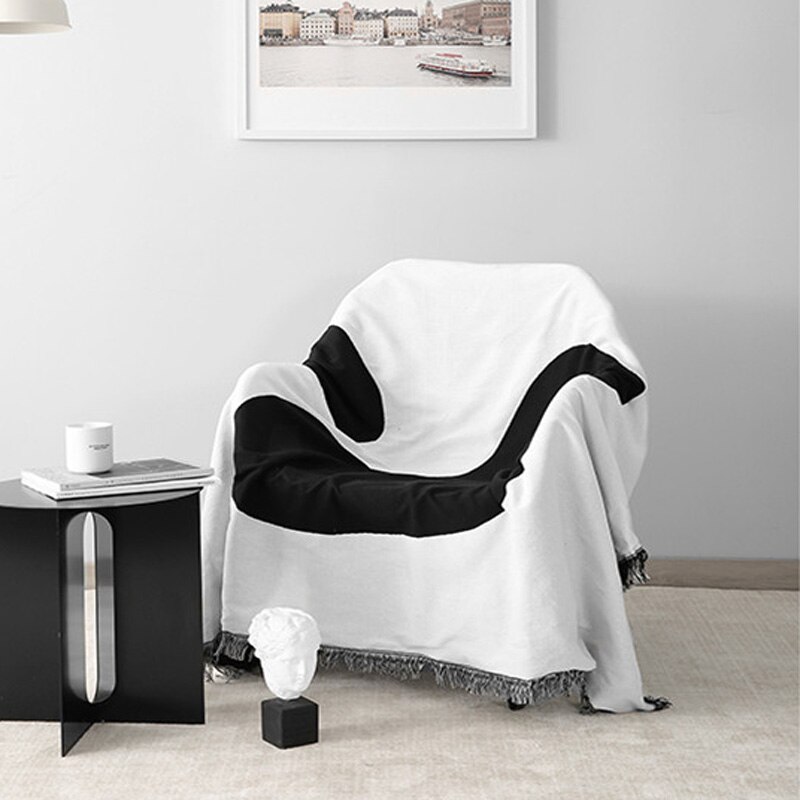 Care Instructions
Clean finishing around the mat edges, the latest printing techniques provide bright and crisp colors.
Wash theblanket only cold machine wash with similar colors garments using a gentle cycle. Tumble dry on low settings or hang dry. Do not bleach or dry clean.blanket