KOI-Throw Blanket
Koi throw blanket is just everything you need! It has beautiful fish designs making it very unique and bold. Its price ranges between $88 to $152, depending on the size and design.
Its made of very soft material, therefore, making a very comfortable cuddly throw blanket. This blanket is also handwoven and can be used as a wall blanket, a sofa blanket, for a picnic, a normal throw cover, and even as an Aztec throw blanket.
Being a lightweight of no more than two kilograms, the mobility of this blanket is very easy and it can fit in your carrier bags when traveling. It's mainly made of neutral colors that make it easy for the throw blanket to blend well with most furniture and the color of your sofas or beddings.
It's size ranges from 130 centimeters wide to 220 centimeters long and can easily fit into your sofa and comfortably cover two adults, making it a perfect cuddling material. The different sizes are made so it can accommodate all your needs whether it's for bed throw blanket, a small part of your wall, or even for your kid's plushy blankie, you could pick the smallest size.
If you want to change your home interior look, add a little spice to make it feel more comfortable and habitable, the koi throw blanket is your best bet. It is perfect for that added touch that you need in your bedroom or living room. It also goes well in the kids play den due to it's colourful nature.
For care purposes, you should wash the blanket only in cold water and use a gentle cycle on your machine. Also, avoid using a wash and dry to minimize washer damage. Also do not mix with different colors of clothes to avoid discoloration which might ruin the product.
Available in 3 different sizes.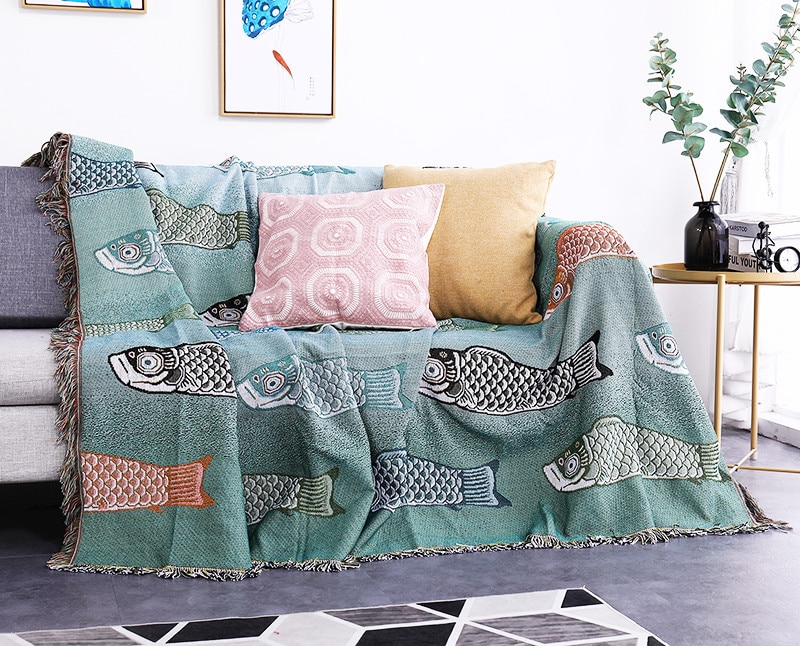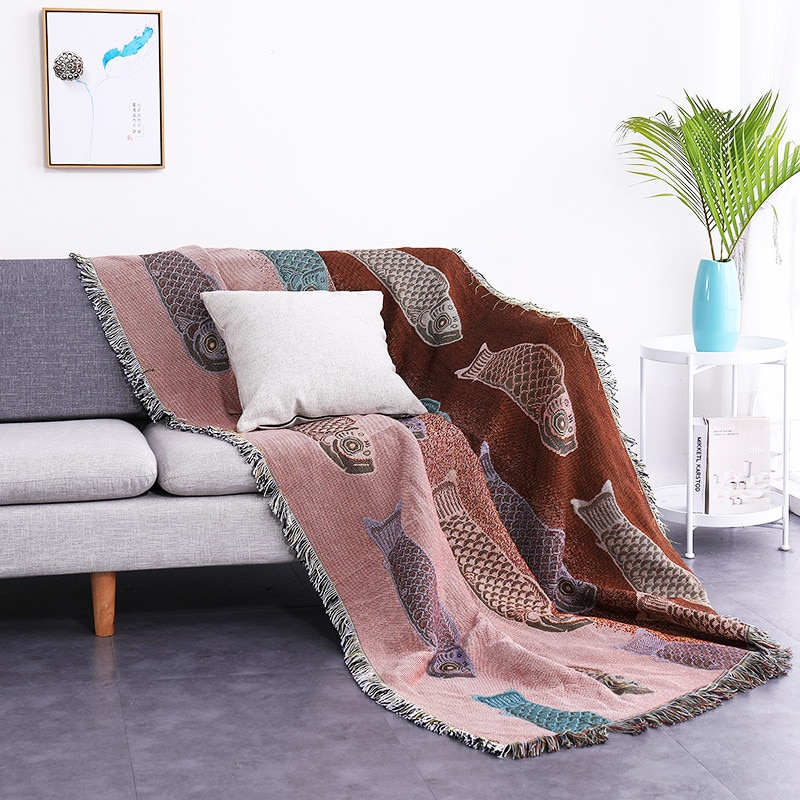 Shipping
Free shipping
Package: 1 Pc/PVC Bag
To Australia from 15- 25 days after purchase.
To the USA from 30-35 days (for 15 days delivery please contact us)
Ships from China
Tracked delivery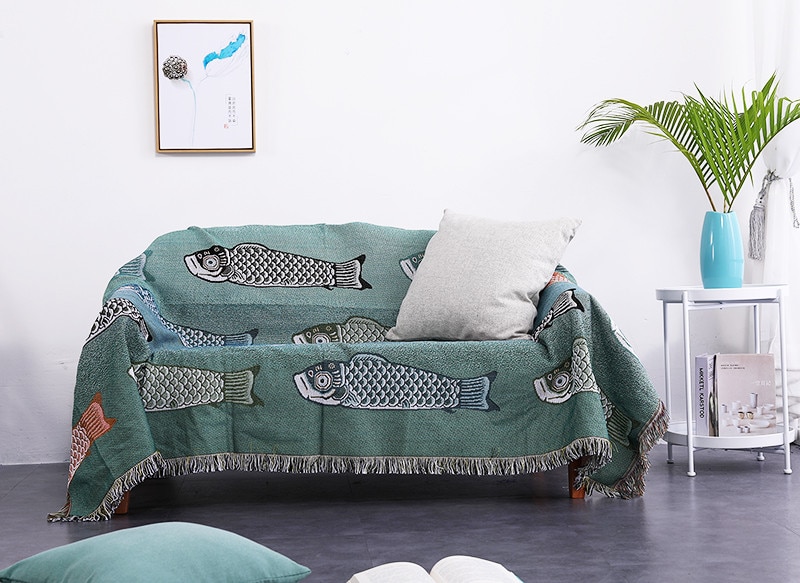 Care Instructions
Clean finishing around the mat edges, the latest printing techniques provide bright and crisp colors.
Wash theblanket only cold machine wash with similar colors garments using a gentle cycle. Tumble dry on low settings or hang dry. Do not bleach or dry clean.blanket