Yellow Leaves -Tapestry, Throw blanket, Wall blanket
The Yellow Leaves tapestry throw blanket from Prints and Portraits gives off a very homey vibe with its vibrant yellow color and beautiful white woven leave designs. It is very elegant and requires little to not care at all.
Its material is very soft for snuggling with your partner or friend while relaxing under this throw blanket will leave you wishing to cuddle forever. It can be used as a bed throw blanket, a wall blanket, and even as a picnic blanket for those cool spring days. If you like to go to the beach or sit in a boat and it gets chilly, this is the best carry-on blanket you must have. It is very convenient and the beautiful blend of yellow and white is very attractive and fitting for textile decor in your house. This throw blanket is simply a must-have piece in your house and the best thing is that you can even get matching sets for different rooms.
Furthermore, this yellow leaves tapestry is very attractive and pleasant to look at and would very much suit as wall decor. If you have a dull theme in your living area or kitchen, the yellow leaves throw blanket will brighten up the place without taking up much effort. It will also blend well with a light-themed room since it has the colors yellow and white.
This particular throw blanket is available in three different sizes and you can shop depending on your furniture size or in the measurements that suit you. The price also depends on the size of the blanket, which ranges from 130 to 180 centimeters wide, and 180 to 340 centimeters long.
Take care of your yellow leaves tapestry throw blanket by washing it in cold washers with a low setting. Preferably wash it alone, or mix only with clothes close to it's color to avoid discoloration from the other clothes. Wringing is also not advised, it's best to let it sun dry by itself to maintain the soft nature of the material.
Available in 3 different sizes.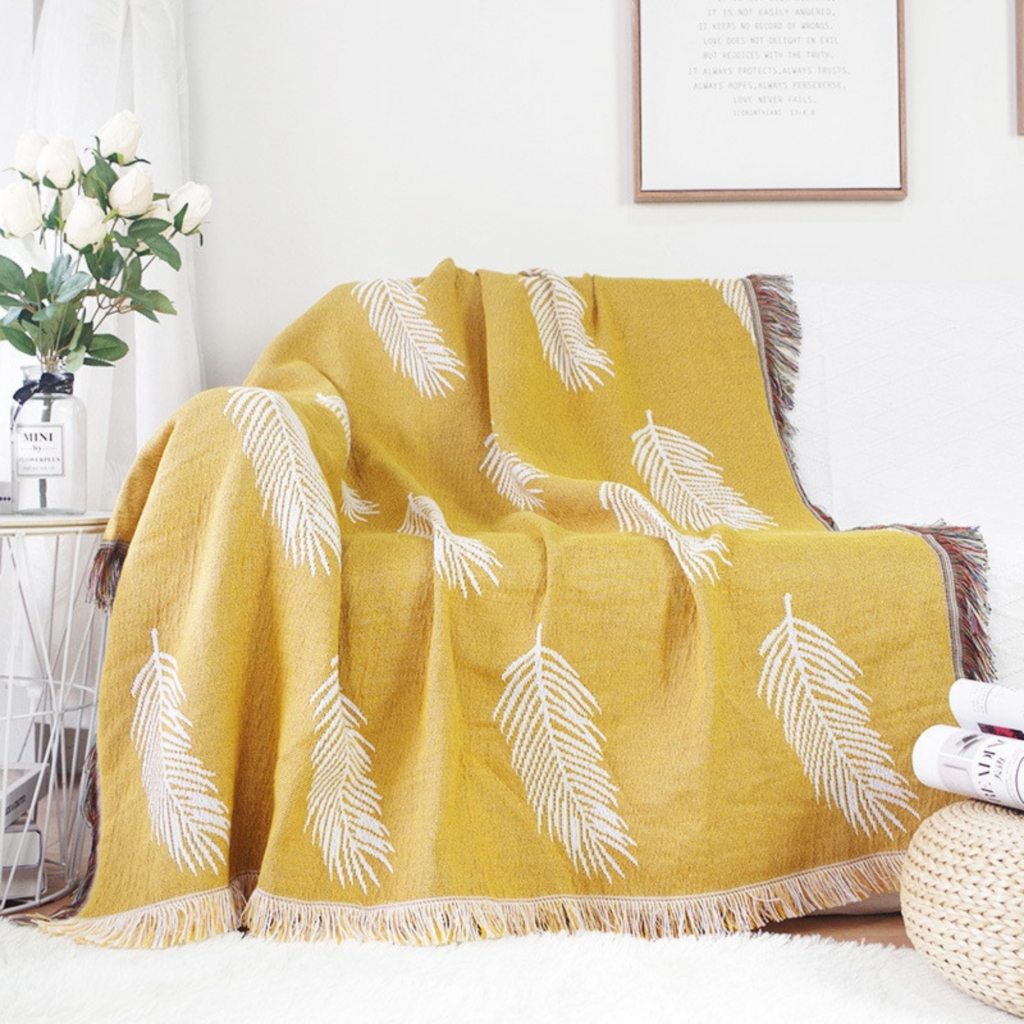 Tapestry sizes
130x180cm (51.18″x70.86″)
180x230cm (70.86″x90.55″)
180x340cm (70.86″x133.85″)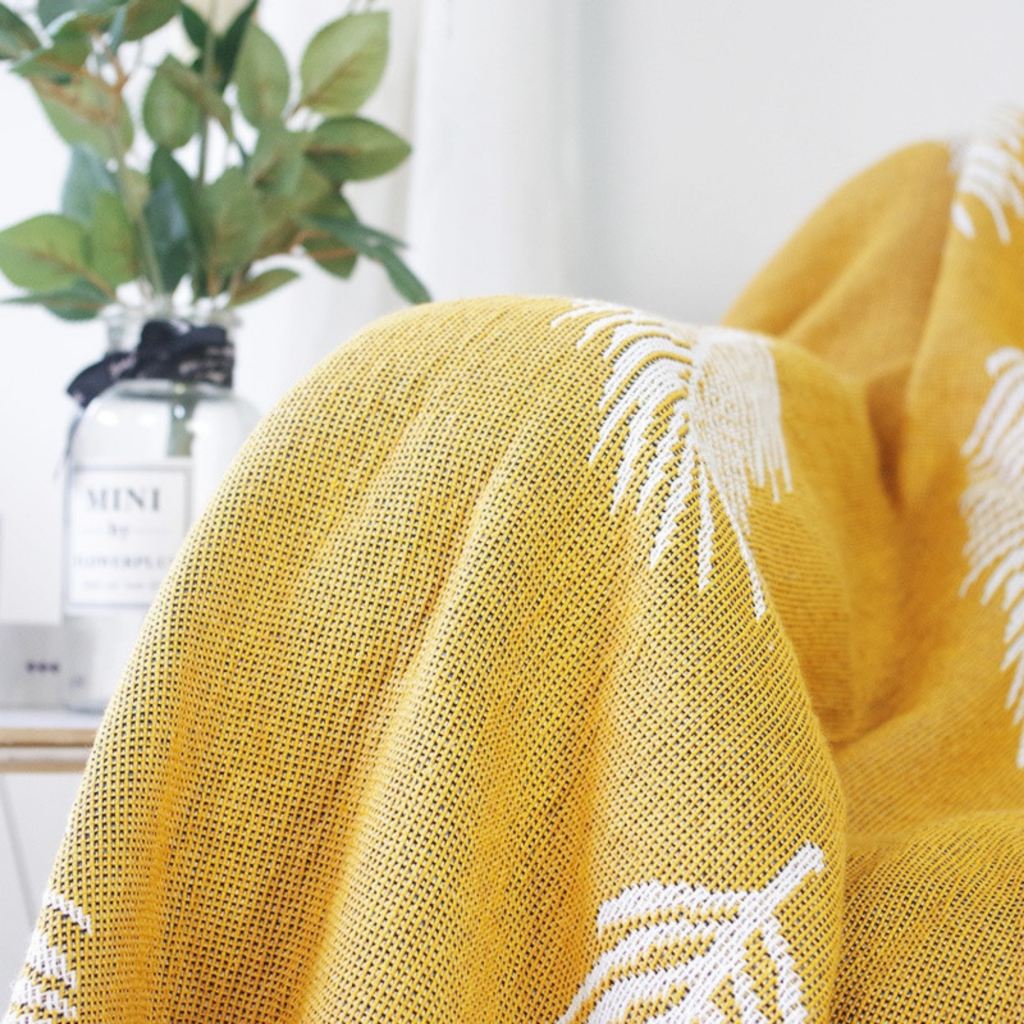 Shipping
Free shipping
Package: 1 Pc/PVC Bag
To Australia from 15- 25 days after purchase.
To the USA from 30-35 days (for 15 days delivery please contact us)
Ships from China
Tracked delivery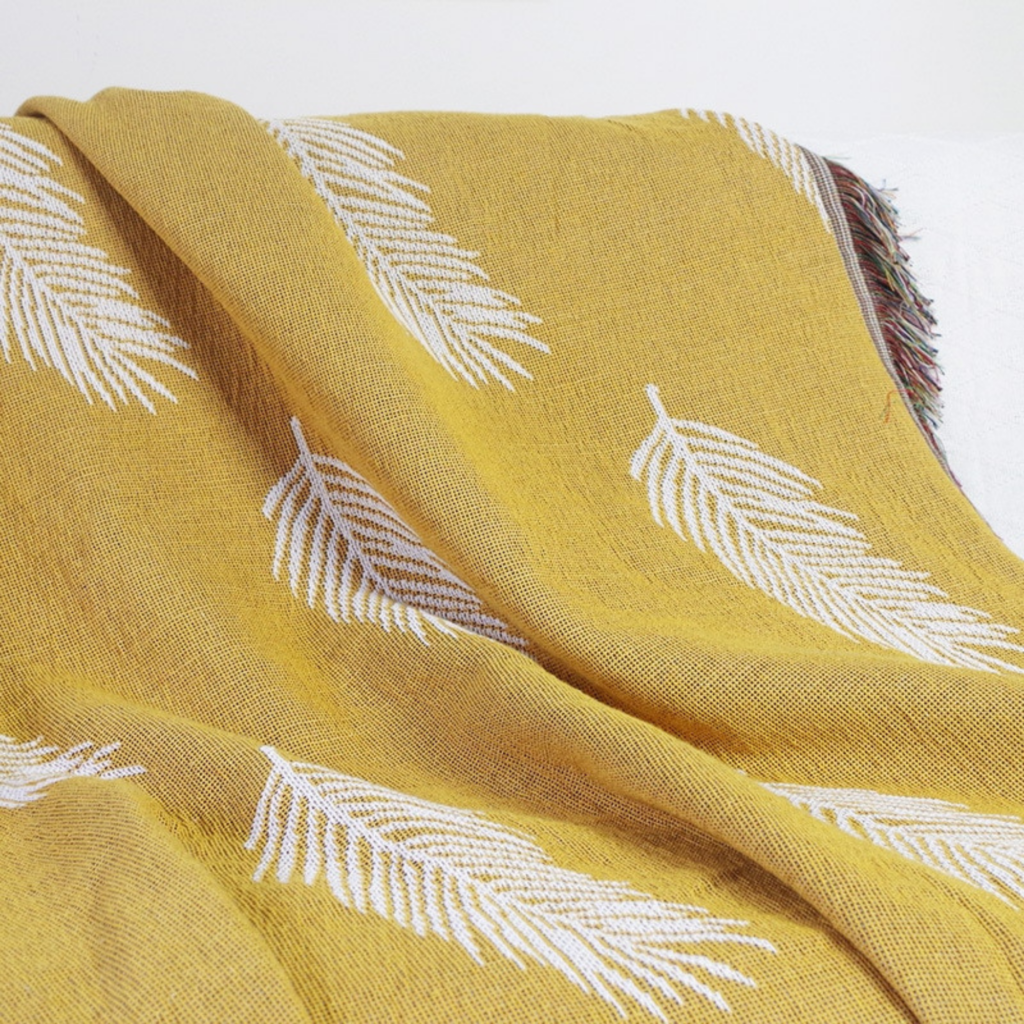 Care Instructions
Clean finishing around the mat edges, the latest printing techniques provide bright and crisp colors.
Wash the blanket only cold machine wash with similar colors garments using a gentle cycle. Tumble dry on low settings or hang dry. Do not bleach or dry clean the blanket