Fat Mermaid- Throw Blanket
This beautiful sea mermaid-themed throw blanket ranges between $95 to $200 per piece depending on the size. It comes in five different sizes to accommodate all your needs and tastes together with your budget. Due to the different available sizes, it can be used as a kids blanket, a picnic blanket, a bed  throw blanket, and even as a sofa blanket. It is woven and therefore very comfortable and snuggly, with a rectangular shape for ease of use. This piece can truly do it all.
The designs comprise vivid colors and mermaid drawings which contribute to its eye-catching properties.The technique that has been used to make it is in such a way that the edges are close-knit and the strings can't come off, increasing its durability.With the proper care, this blanket could look as new as when it was purchased for years to come, making it a great investment. The colors blue and white mainly make up the fat mermaidthrow blanket, which convey  a vibrant and crisp look to the room and  furniture.
 This knit throw blanket fits very well as a kids blanket especially if your child loves fish and mermaids which is the main design of the product.It is perfect for capturing the attention of the child as you do your own things around the house. Nonetheless, the fat mermaid tapestry throw blanket works just as fine when used as a normal throw blanket either in the living room or kitchen.
The durability of the material used for production of this material is splendid,thus giving this throw blanket a long life span.It is made with a delicate fabric that is very easy to clean and does not stain easily or permanently. Despite this, it's important to take care of your knit throw blankets like this one by avoiding washing with hot water. Instead, use cold water and no bleach when cleaning this throw blanket for perfect results.
Available in 5 different sizes.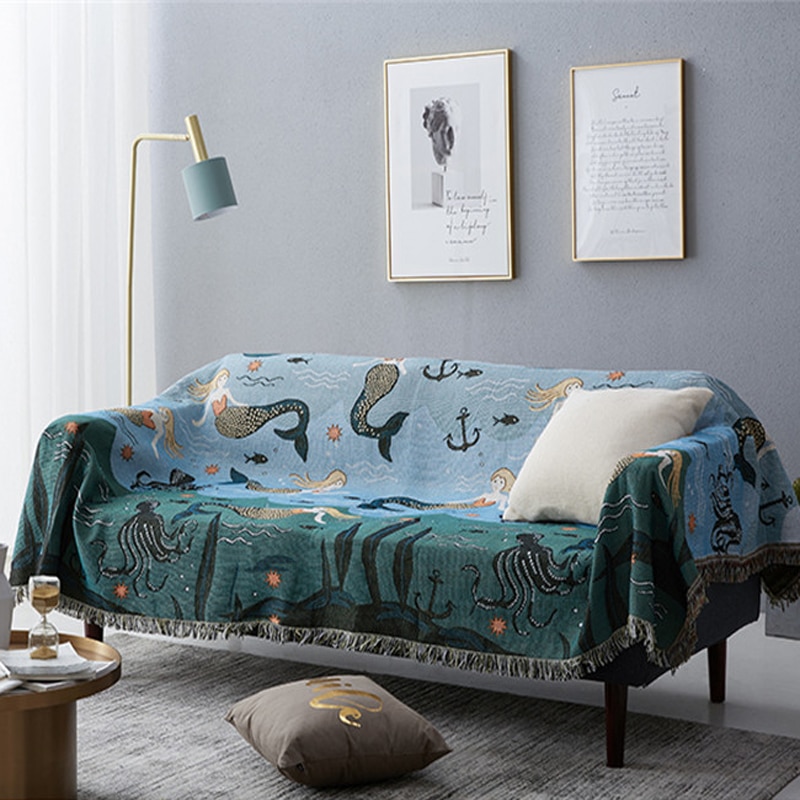 Blanket Sizes
90x90cm 
90x150cm 
130x160cm 
160x220cm 
160x260cm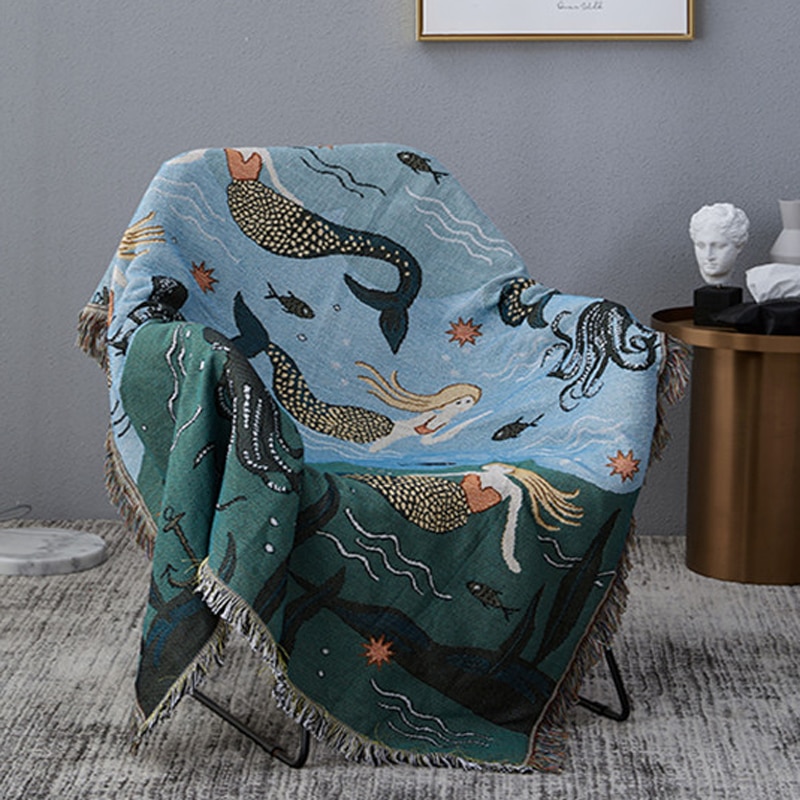 Shipping
Free shipping
Package: 1 Pc/PVC Bag
To Australia from 15- 25 days after purchase.
To the USA from 30-35 days (for 15 days delivery please contact us)
Ships from China
Tracked delivery