Forest Dancer- Tapestry
This tapestry has a very unique and complicated pictorial representation of the design. As the name suggests, it is a complicated but fascinating piece all at once and is extensively expressive, definitive, and unrestrained in its structure. The forest dancer tapestry has generally been used for upholding items all over the house, from living rooms to the kitchen to bedrooms. It is therefore very flexible and can go well with any room and any place you like to hang or attach to.
Art and design can go anywhere in one's space and a good-eyed collector knows that art should be incorporated into our daily lives, our clothing, our utensils, our walking style, what we eat, etc. Forest Dancer Tapestry is therefore art personified as it explores the many possibilities that an individual can pursue.
It is characterized by illustrative designs and definitive pictorials, which are the main features of the forest Dancer tapestry. It can be used for hangings of any kind, like paintings,  portraits, and curtain upholstery especially In ceiling to wall windows. It gives that extra spice to your home decor and gives it a sweet uniqueness and originality.
This soft throw blanket can act as a wall blanket, and even as a picnic throw blanket, it is very soft to satisfy its multipurpose nature. At prints and portraits, we like giving class and style to your home while at the same time keeping you comfortable with yourself and your family. We, therefore, came up with these Decorative throw blankets to suit your style, and the very many options that we have, guarantee that you can get your desired knit throw blanket.
Take care of your forest tree dancer tapestry by avoiding dry cleaning or using warm or hot water. Instead, use cold water and a gentle softener but avoid bleach or mixing the throw blanket with clothes of different colors.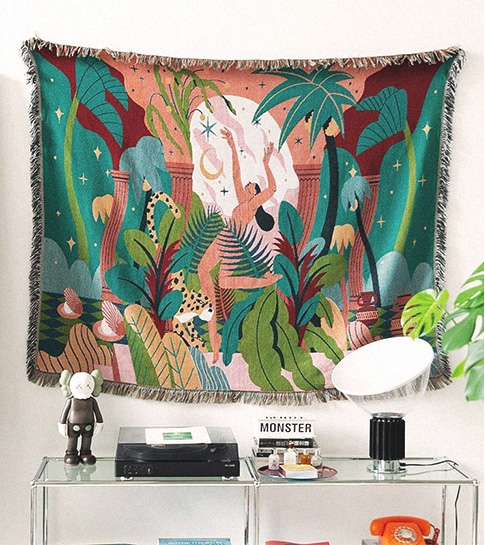 Definition of
tapestry
1
a
: a heavy handwoven reversible textile used for hangings, curtains, and upholstery and characterized by complicated pictorial designs
    b
: a nonreversible imitation of tapestry used chiefly for upholstery
      c
: embroidery on canvas resembling woven tapestry needlepoint 

tapestry
2
: something resembling tapestry (as in complexity or richness of design)nature's rich 

tapestry
Blanket Size
130x160cm
160x220cm
160x260cm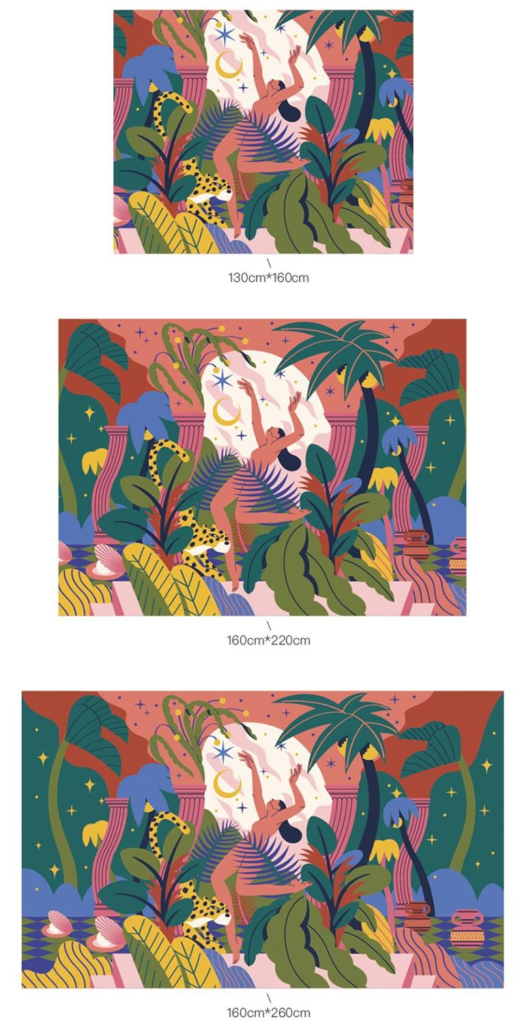 Shipping
Free shipping
Package: 1 Pc/PVC Bag
To Australia from 15- 25 days after purchase.
To the USA from 30-35 days (for 15 days delivery please contact us)
Ships from China
Tracked delivery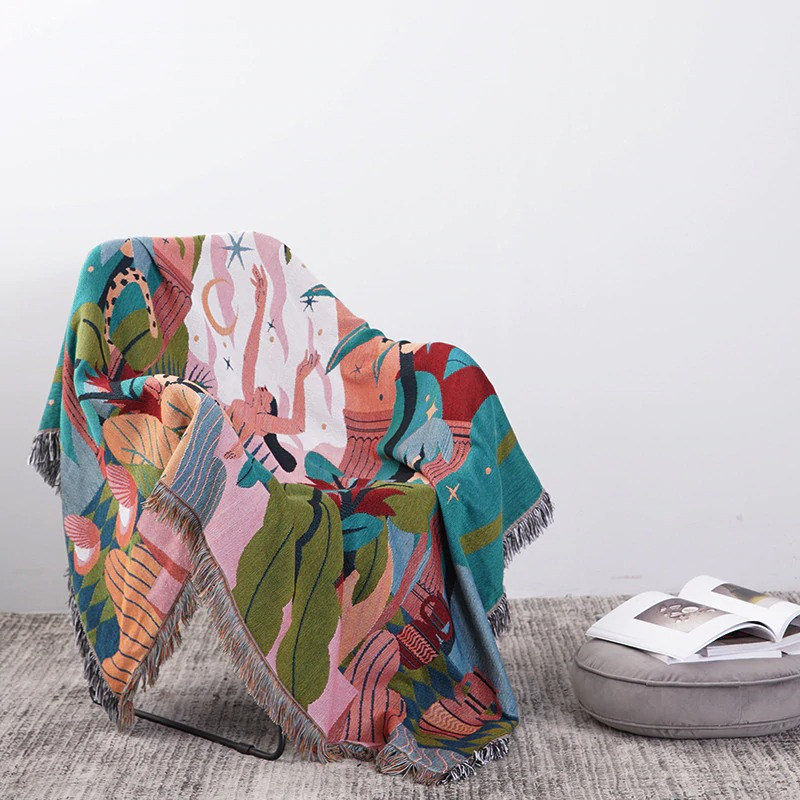 Care Instructions
Clean finishing around the mat edges, the latest printing techniques provide bright and crisp colors.
Wash the item only cold machine wash with similar colors garments using a gentle cycle. Tumble dry on low settings or hang dry. Do not bleach or dry clean.