"Mengalir", digital art collaboration by Zurik & Clarafosca.
The union of two talents and styles that complement each other perfectly. The artists Zurik and Clarafosca result in this magnificent collaboration called "Mengalir".
The meaning of the work comes from the word flow, in the Indonesian language (where Clarafosca is currently residing). Although Zurik lives in Sabadell and Clarafosca in Bali, they have been able to let each other flow and achieve the creation of this fantastic unique piece, thanks to digital art techniques.
As in any situation in life, in art one must flow. Clearly seen in this digital artwork collaboration, as the two artists flow with the composition and union of sinuous forms.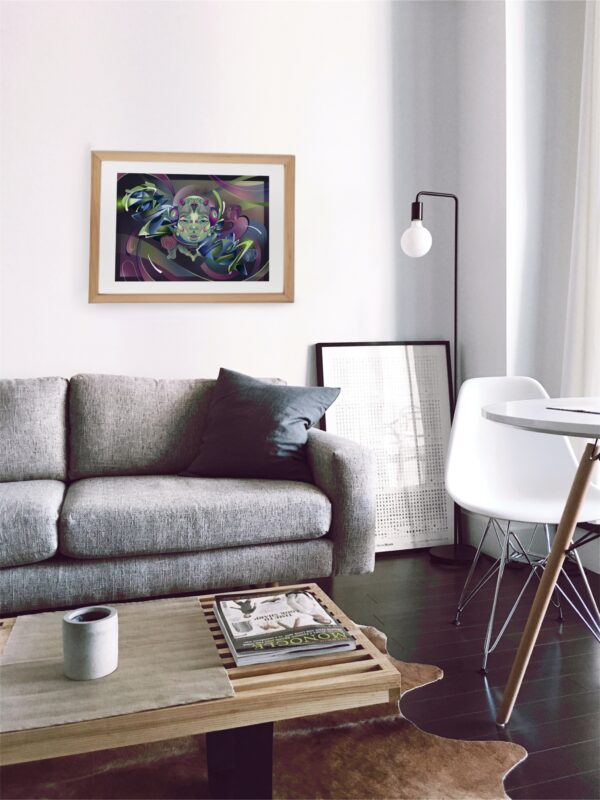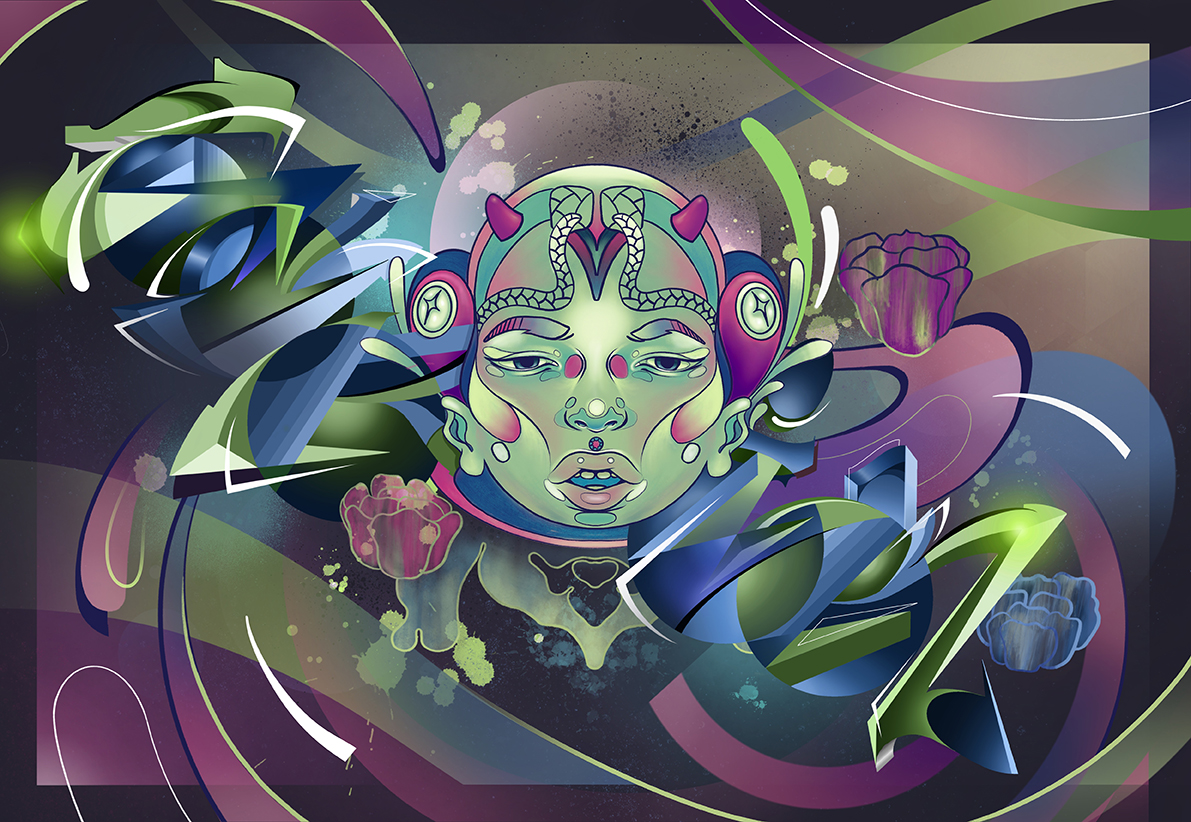 The Giclée Print
Print DIN-A 3 size.
Printed on Giclée Enhanced Matte Paper , 190g/m2.
FREE SHIPPING during pre-sale (until 13th of March).
Limited edition of 30 units.
Brilliant quality colours.
Perfect for a studio or home office wall decor.
Poster character art, alternative style.
Illustration made by Zurik & Clarafosca.
For indoor use.
Lifelong color guarantee.
DOES NOT include a frame.
All prints will include an authentication certificate, signed from the artists. Limited edition release of 30 units, each print comes signed by the artists.
We include free shipping during pre-sale (until 13th of March). We send all art prints in a roll box to avoid any damage. Delivery times can vary depending the location, all prints are sent from Spain.