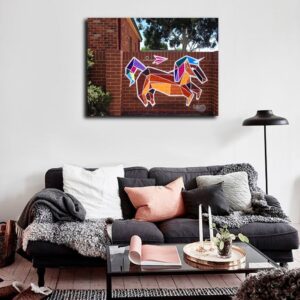 The Urban unicorn print
A perfect addition to every room! This Urban unicorn print made by Clarafosca is a perfect wall deco on standard canvas, a finely textured artist-grade cotton substrate that consistently reproduces image details with outstanding clarity and detail. Great urban art painting to hang in your studio, home office or a unique gift. This vector unicorns, graffiti wall was painted in Perth, Australia.
Digital pdf file (self-printing) 70x50cm or smaller.

Small canvas A4 21cm x 30cm (8.3 x 11.7 inch).

Medium canvas A3 30cm x 42cm (11.7 x 16.5 inch).

Large canvas A2- 42cm x 60 cm (16.5 x 23.4 inch).

Extra Large 50cm X 70cm (19.6 x 27.5 inch).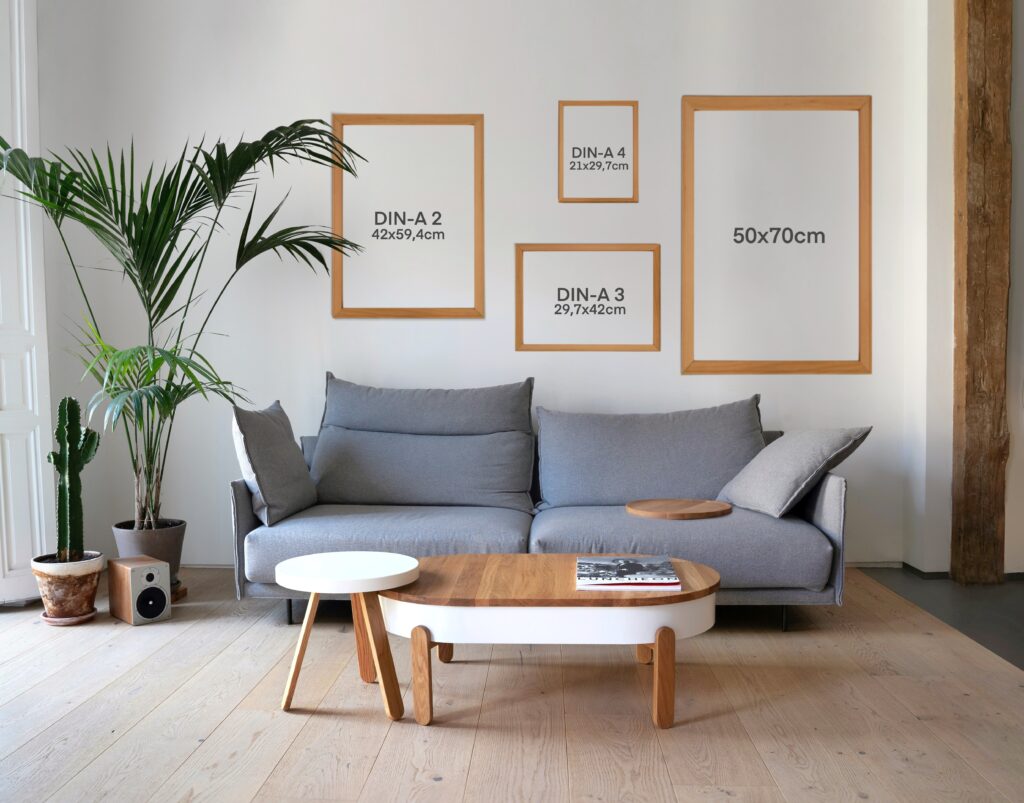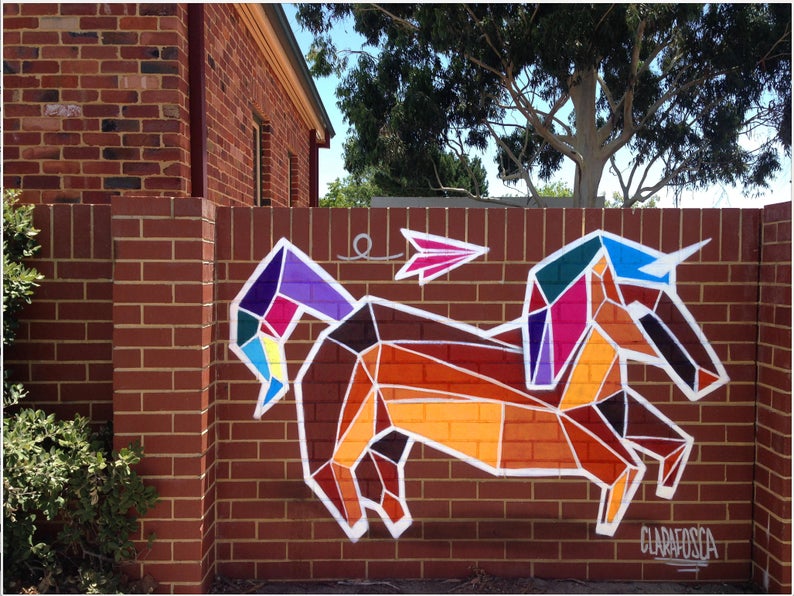 If you choose the digital file option: The supplied files will include a high-resolution PDF, size 50x70xm. If you'd prefer your files in a different format, please let us know and we'll happily provide it for you!
Please, if you have any doubt just email us to [email protected] and we'll be shortly contacting you.
Bests printing materials.
Eco-friendly canvas.
Unstretched canvas print like a poster.
Special padding to mount on walls.
Looks great with or without a frame.
Durable excellent quality wall decor. This professional gallery art canvas provides the colour that will stand the test of time. cartoon portrait, designed for indoor use. Solid wood frame structure and stretched canvas.
Production and shipping
We design your custom artwork quote printed canvas within 24 to 48 hours of order received. Production time it's between3-5 days and deliveries can take up to 15-25 working days to Australia and 30 days to the USA.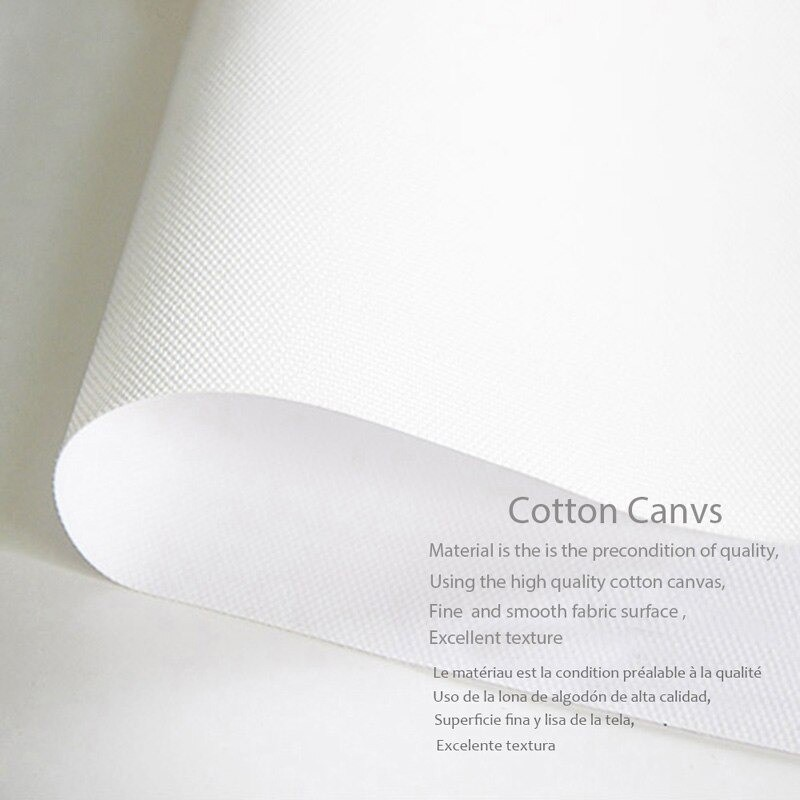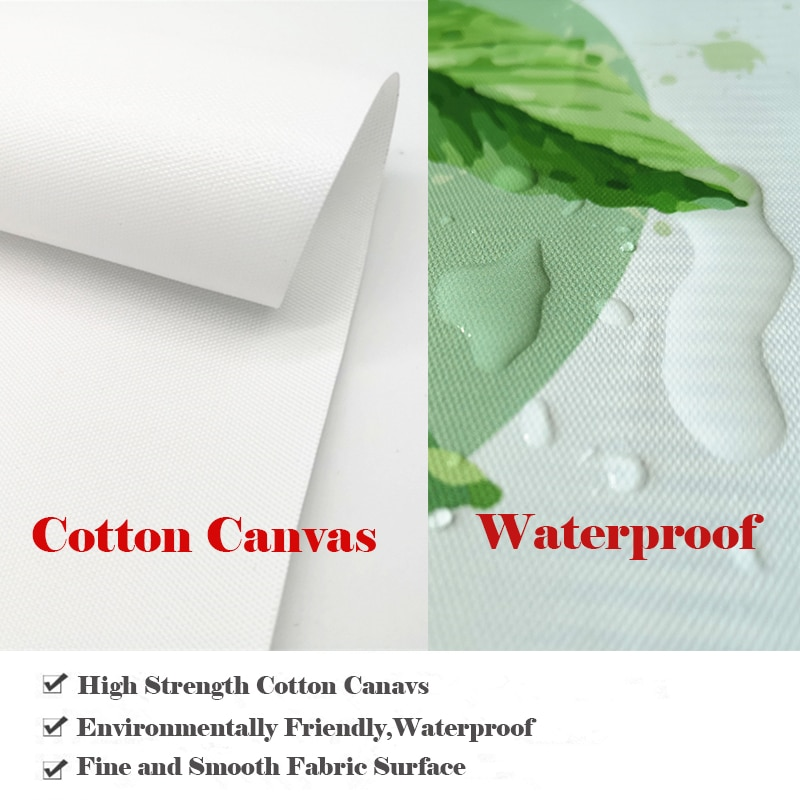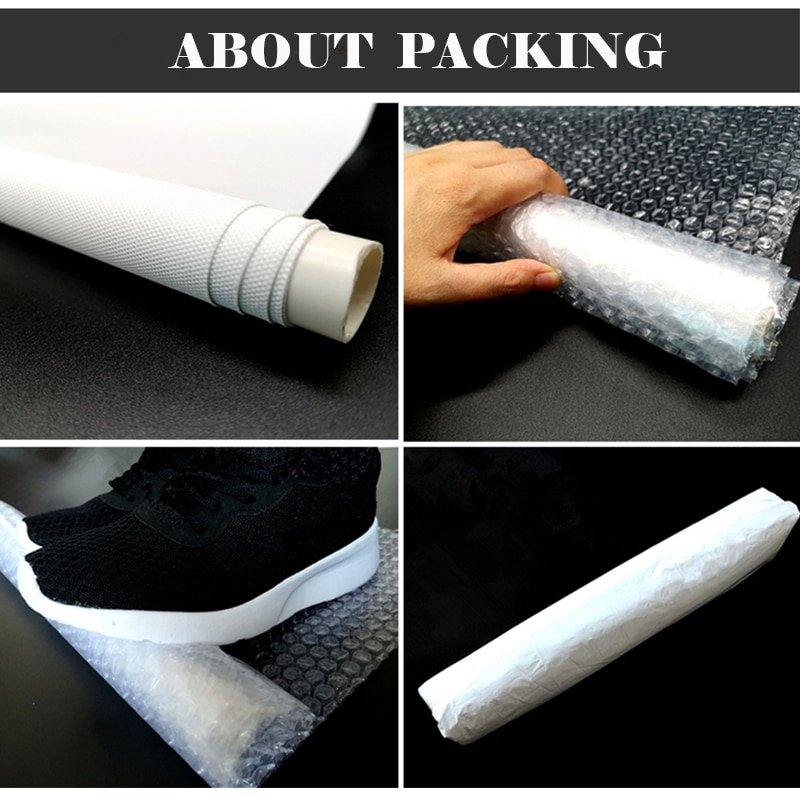 The meaning of unicorns in art
Throughout history we have seen unicorns in different works of art, but …
What do they mean? Why did all of Europe claim the existence of unicorns?
Many of the "advanced" civilizations on that side of the world believed, in one way or another, in that entity similar to the horse but with a horn on its forehead.
Greek writers and early natural history experts were convinced that they were real and that they were located in India.
During the Middle Ages and Renaissance, in many places where the Christian religion prevailed, they became symbols of purity and beauty, so much so that the Scots, Hungarians, Swedes, French, and English integrated them in some of their coats of arms.
But why did this happen if there never was proof of their existence?
The first Greek accounts of this mythical creature described it as a fantastic animal similar to a wild donkey, a kind of antelope, even as an animal with the head of a deer, the feet of an elephant, the tail of a wild pig, and the body of a horse; The beast that never has been captured.
An account of a merchant from Alexandria also pointed to him as a figure impossible to catch and that, even when he fell, he could bear all the damage with his horn and come out unharmed from any blow.
Those stories could be those that created the mythology of the unicorn, which indicated that no man could catch it and that only a virgin could attract it, giving this way an almost divine sense to its identity.
The world was so convinced of its existence that even Leonardo da Vinci and Shakespeare explored how to catch it, and there was no shortage of people trading in "horns", which were believed to have various health benefits.
Motivating many classical artists to depict unicorns in different forms throughout history.
The first representations of ancient Mesopotamia portray the "uro" in profile, which could have been the birth of the myth of the unicorn. Since it was situated on its side, the artists only put one horn where there should be two, perhaps as a way of simplifying the drawing or just to highlight its strength.