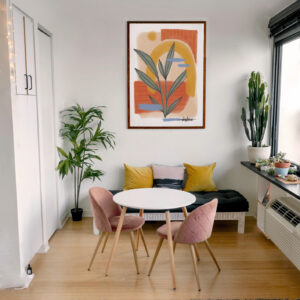 Abstract Nature print II
Abstract Nature print III is part of a series composed of three abstract paintings.
In this case, the artist Clarafosca wants to talk about the calm that gives you nature. This connection with the forms she uses that neutralize your nerves, takes presence with the palette of colors she had chosen for this painting.
It is a unique piece of contemporary art that will add a touch of personality to your walls.
Digital pdf file (self-printing) 70x50cm or smaller.

Small canvas A4 21cm x 30cm (8.3 x 11.7 inch).

Medium canvas A3 30cm x 42cm (11.7 x 16.5 inch).

Large canvas A2- 42cm x 60 cm (16.5 x 23.4 inch).

Extra Large 50cm X 70cm (19.6 x 27.5 inch).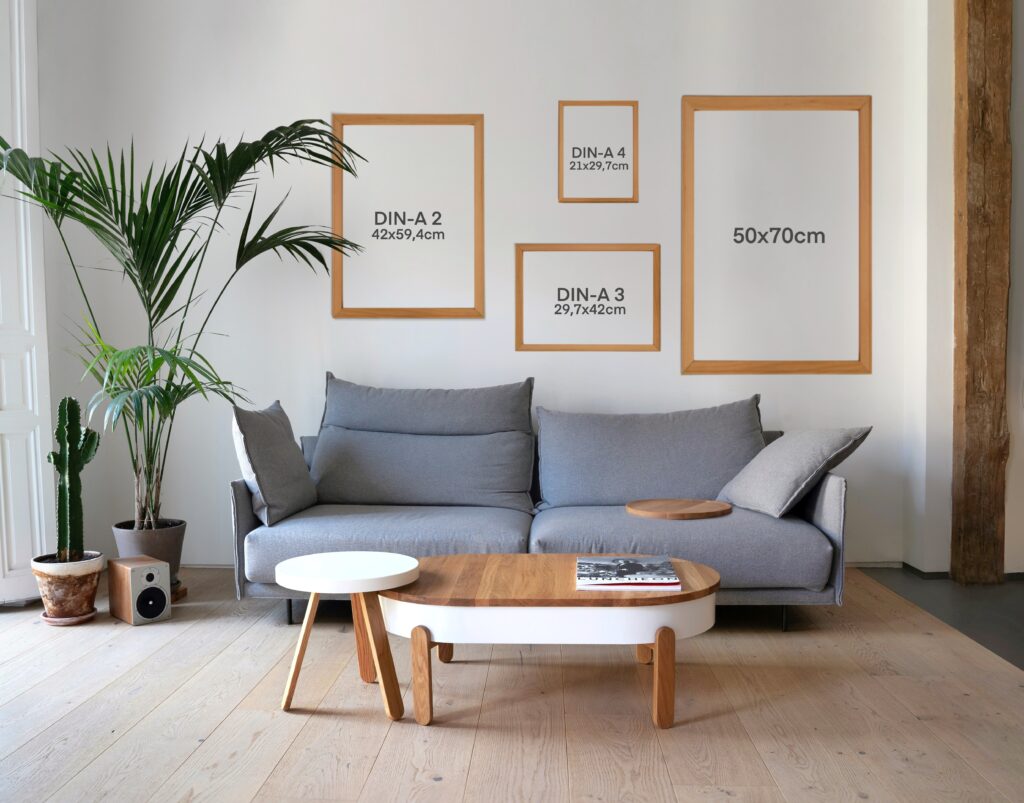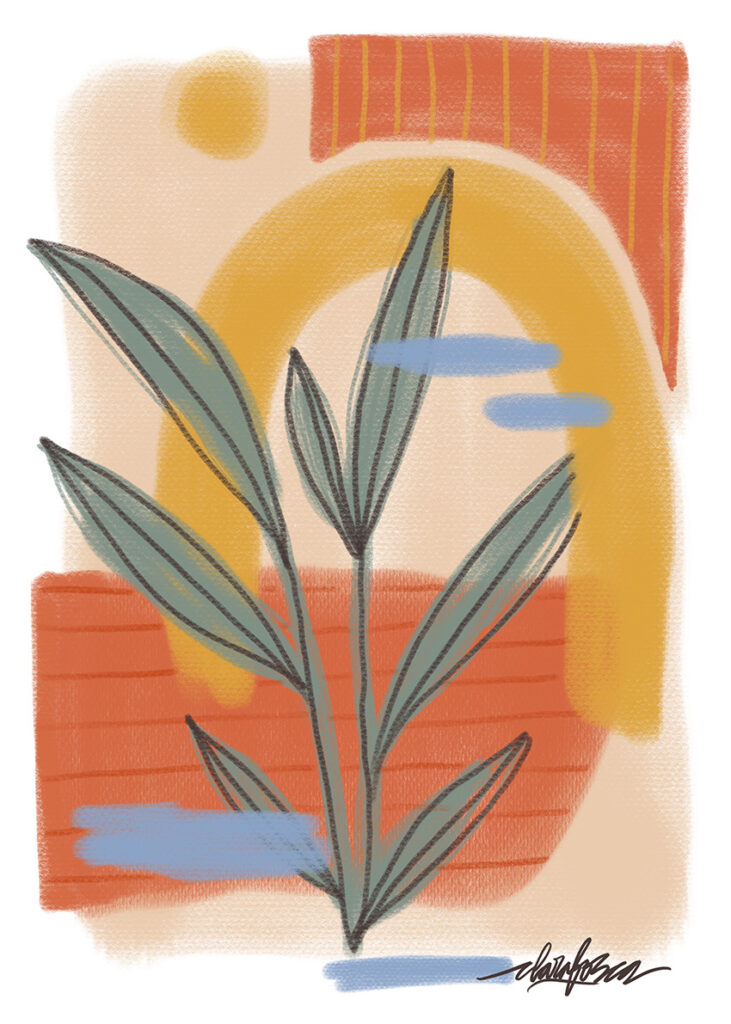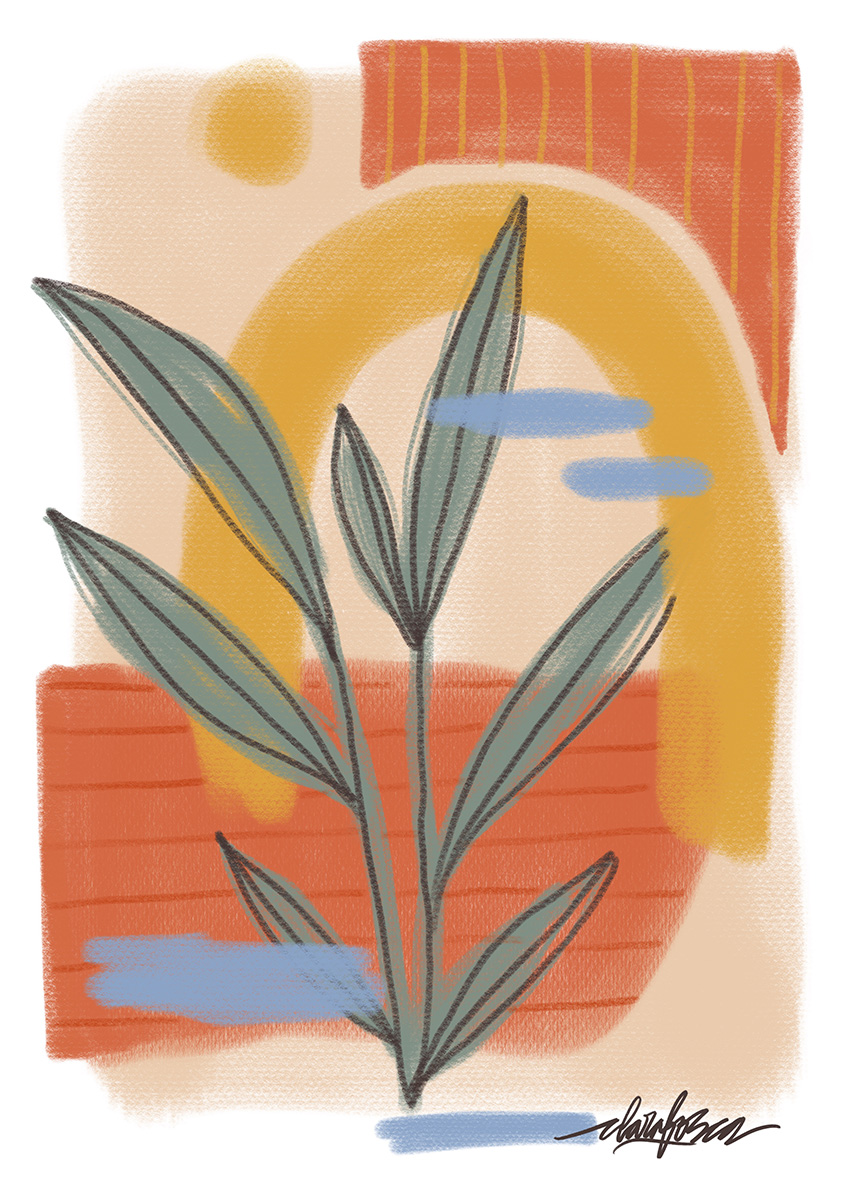 If you choose the digital file option: The supplied files will include a high-resolution PDF, size 50x70xm. If you'd prefer your files in a different format, please let us know and we'll happily provide it for you!
Please, if you have any doubt just email us to [email protected] and we'll be shortly contacting you.
Bests printing materials.
Eco-friendly canvas.
Unstretched canvas print like a poster.
Special padding to mount on walls.
Looks great with or without a frame.
Durable excellent quality wall decor. This professional gallery art canvas provides the colour that will stand the test of time. cartoon portrait, designed for indoor use. Solid wood frame structure and stretched canvas.
Production and shipping
We design your custom artwork quote printed canvas within 24 to 48 hours of order received. Production time it's between3-5 days and deliveries can take up to 15-25 working days to Australia and 30 days to the USA.
Abstract painting
More than with abstract painting, perhaps you are familiar with the words of the museum guide who asks: What do you feel when you look at this painting? What is the first thing that comes to mind?
Abstract art found its apex in the middle of the 20th century, being a style of art that breaks with the conventional since it represents some facet of real life.
The abstract paintings try to explore the form and the color since the artist captures his state of mind at the moment of being in front of a canvas.
An abstract painting does not attempt to make a perfect copy of real life. Sometimes it does not even try to give that impression.
In fact, depending on the artists, abstract painting is a reflective process.