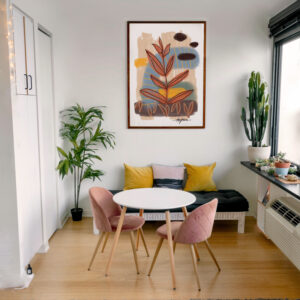 Abstract Nature print III
Abstract Nature print III is part of a series composed of three abstract paintings.
In this case, the artist Clarafosca wants to talk about the calm that gives you nature. This connection with the forms she uses that neutralize your nerves, takes presence with the palette of colors she had chosen for this painting.
It is a unique piece of contemporary art that will add a touch of personality to your walls.
Digital pdf file (self-printing) 70x50cm or smaller.

Small canvas A4 21cm x 30cm (8.3 x 11.7 inch).

Medium canvas A3 30cm x 42cm (11.7 x 16.5 inch).

Large canvas A2- 42cm x 60 cm (16.5 x 23.4 inch).

Extra Large 50cm X 70cm (19.6 x 27.5 inch).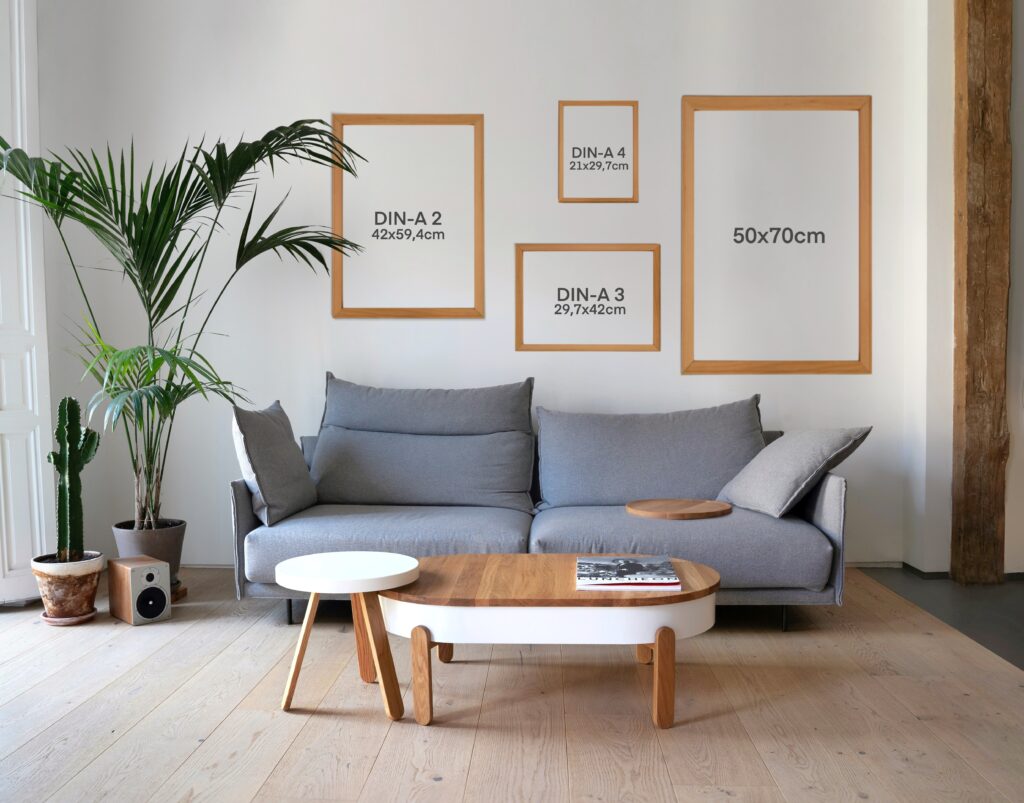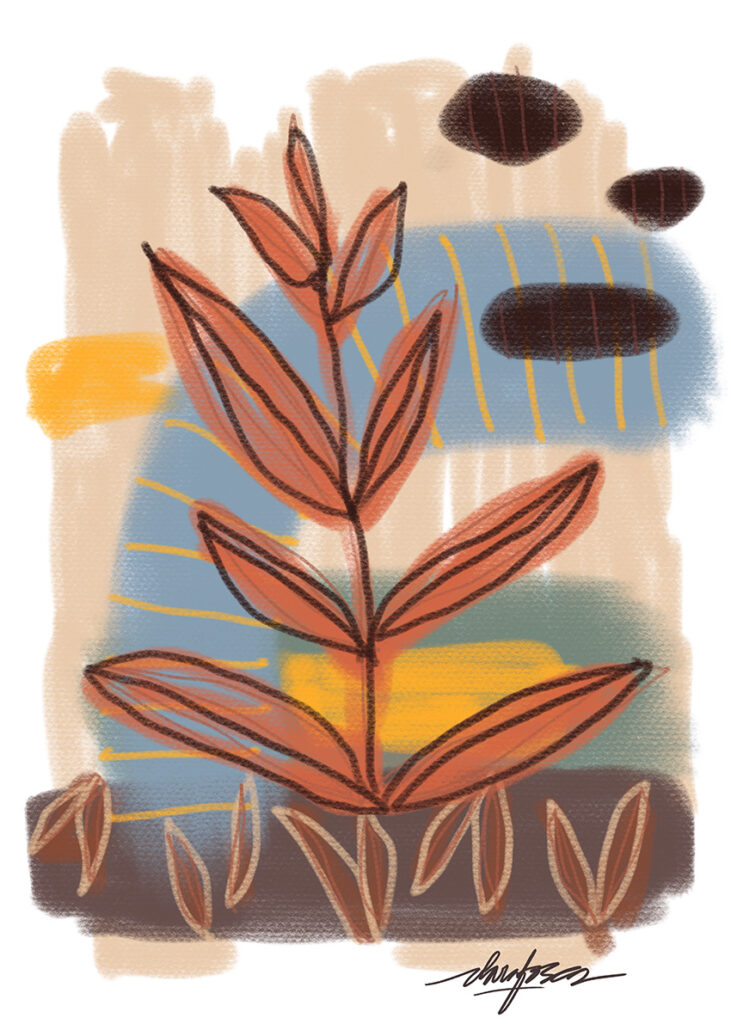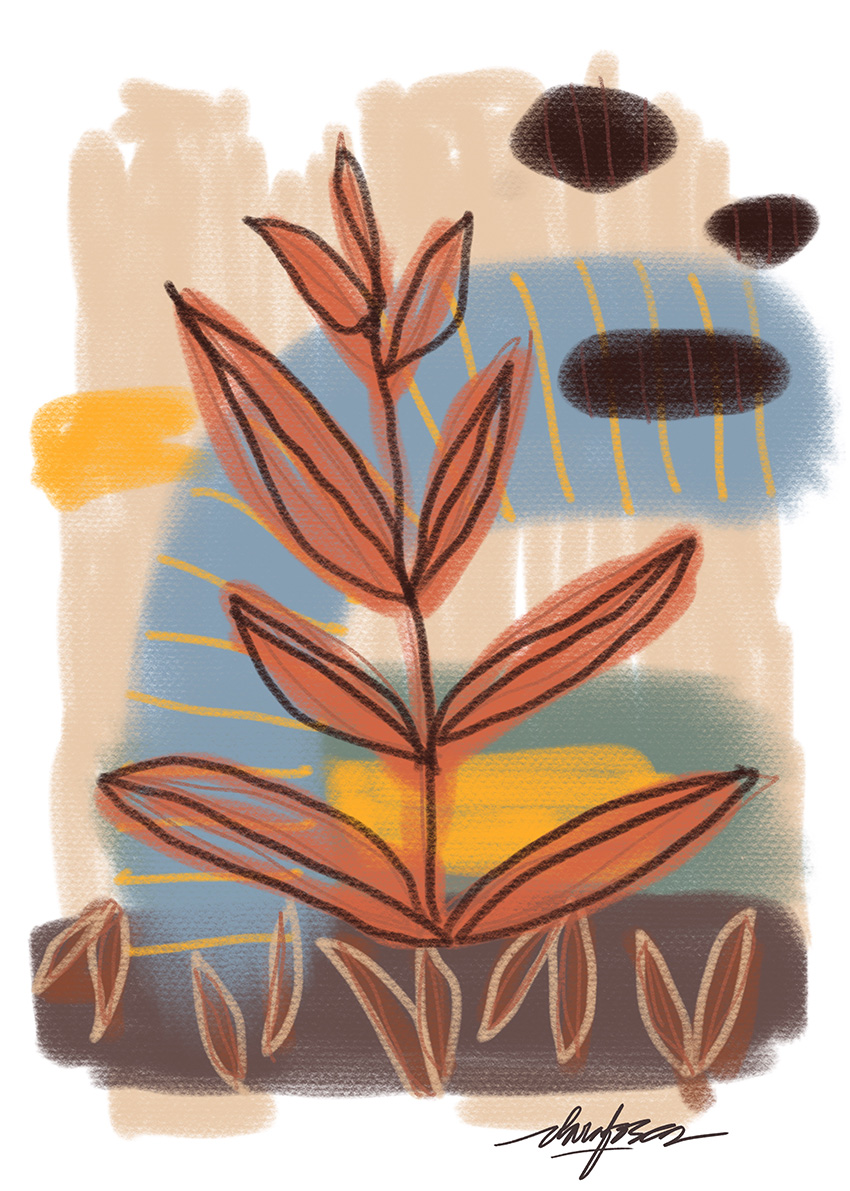 If you choose the digital file option: The supplied files will include a high-resolution PDF, size 50x70xm. If you'd prefer your files in a different format, please let us know and we'll happily provide it for you!
Please, if you have any doubt just email us to [email protected] and we'll be shortly contacting you.
Bests printing materials.
Eco-friendly canvas.
Unstretched canvas print like a poster.
Special padding to mount on walls.
Looks great with or without a frame.
Durable excellent quality wall decor. This professional gallery art canvas provides the colour that will stand the test of time. cartoon portrait, designed for indoor use. Solid wood frame structure and stretched canvas.
Production and shipping
We design your custom artwork quote printed canvas within 24 to 48 hours of order received. Production time it's between3-5 days and deliveries can take up to 15-25 working days to Australia and 30 days to the USA.
Abstract painting
"The painter does not paint what he sees, but what he feels, what he tells himself about what he has seen". Pablo Picasso.
If inside, his passions and feelings are totally exposed. For that reason abstract painting can be deeply emotional, evocative or even heartbreaking.
But well, before explaining what abstract art is, we have to understand what its origin is. At the end of the 19th century, there was a great discontent on the part of the artists, who demanded a break with the Academy, from there movements like impressionism began to emerge. They were constantly seeking to represent light and color through stain and color.
Therefore, abstract art is born from the necessity of the free expression of the artist and they lean on their language: lines, colors, spots, geometries, pigments, etc. The abstraction is consolidated in the 20th century, as the opposite to the figuration, with a diversity of approaches (minimalism, op-art, action panting, expressionism, etc).