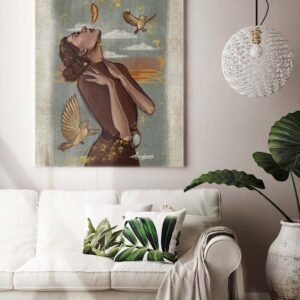 The artwork
Birdwoman soul print
Birdwoman soul print, it's a digital illustration made by Clarafosca artist. The title of the artwork it's called "Tossirapa" which has no meaning in any language but it could mean bird woman soul.
You can find other illustration prints here.
Digital pdf file (self-printing) DINA-3 or smaller.

Small canvas A4 21cm x 30cm (8.3 x 11.7 inch).

Medium canvas A3 30cm x 42cm (11.7 x 16.5 inch).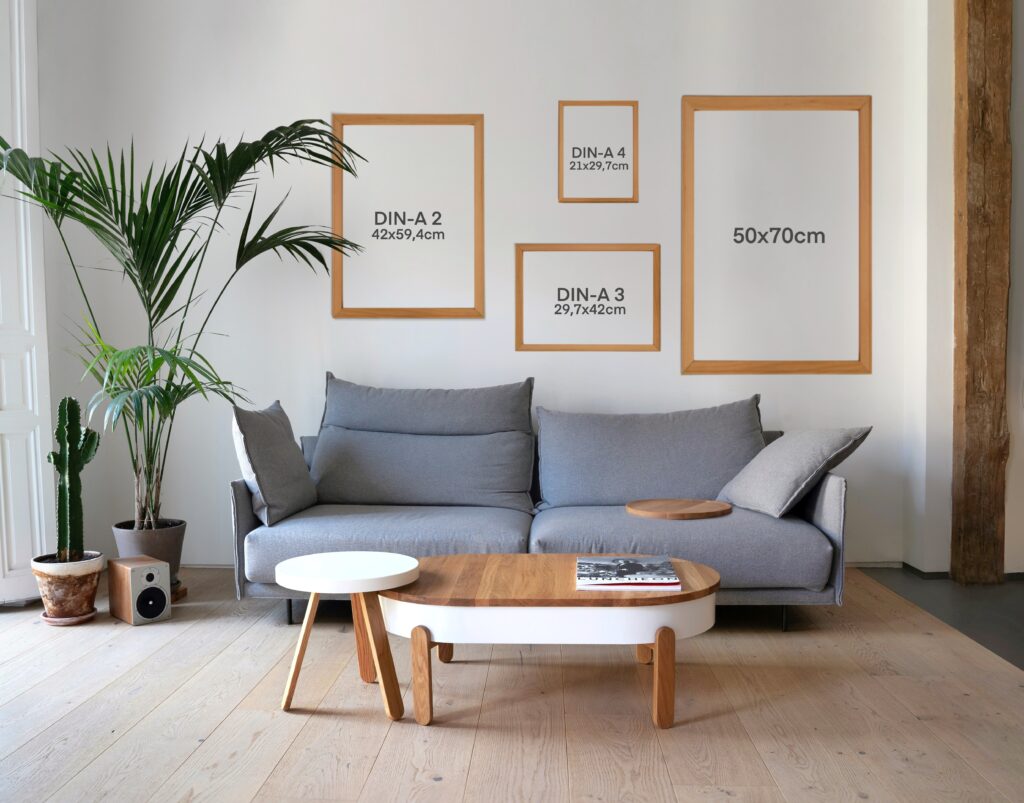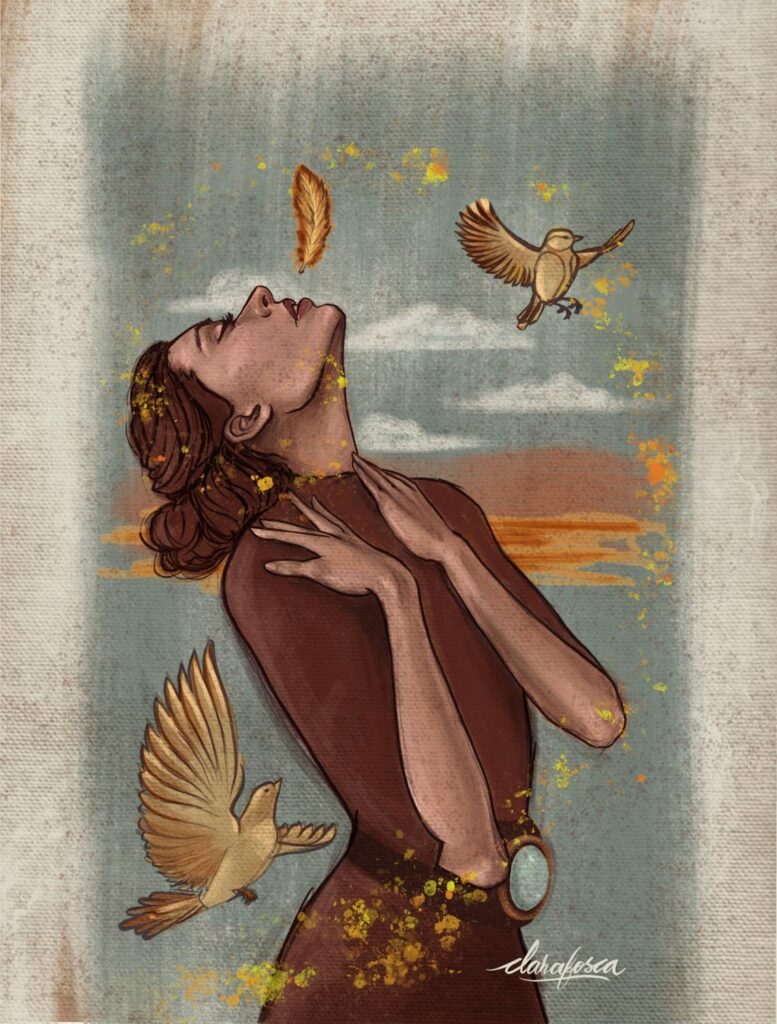 If you choose the digital file option: The supplied files will include a high-resolution PDF, size DINA-3. If you'd prefer your files in a different format, please let us know and we'll happily provide it for you!
Please, if you have any doubt just email us to [email protected] and we'll be shortly contacting you.
Bests printing materials.
Eco-friendly canvas.
Unstretched canvas print like a poster.
Special padding to mount on walls.
Looks great with or without a frame.
Durable excellent quality wall decor. This professional gallery art canvas provides the colour that will stand the test of time. cartoon portrait, designed for indoor use. Solid wood frame structure and stretched canvas.
Production and shipping
We design your custom artwork printed canvas within 24 to 48 hours of order received. Production time it's between 3-5 days and deliveries can take up to 15-25 working days to Australia and 30 days to the USA.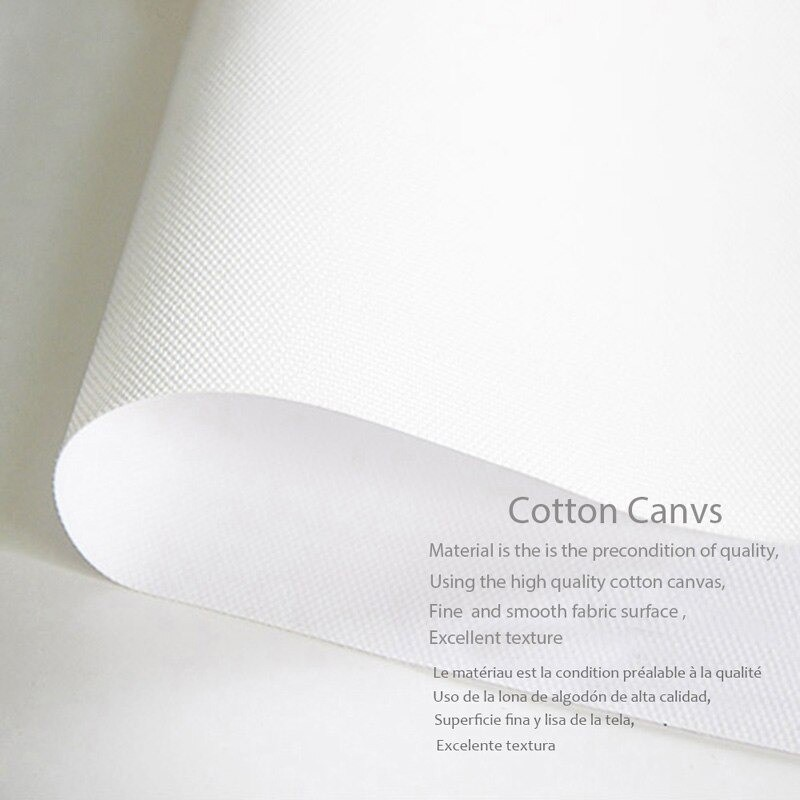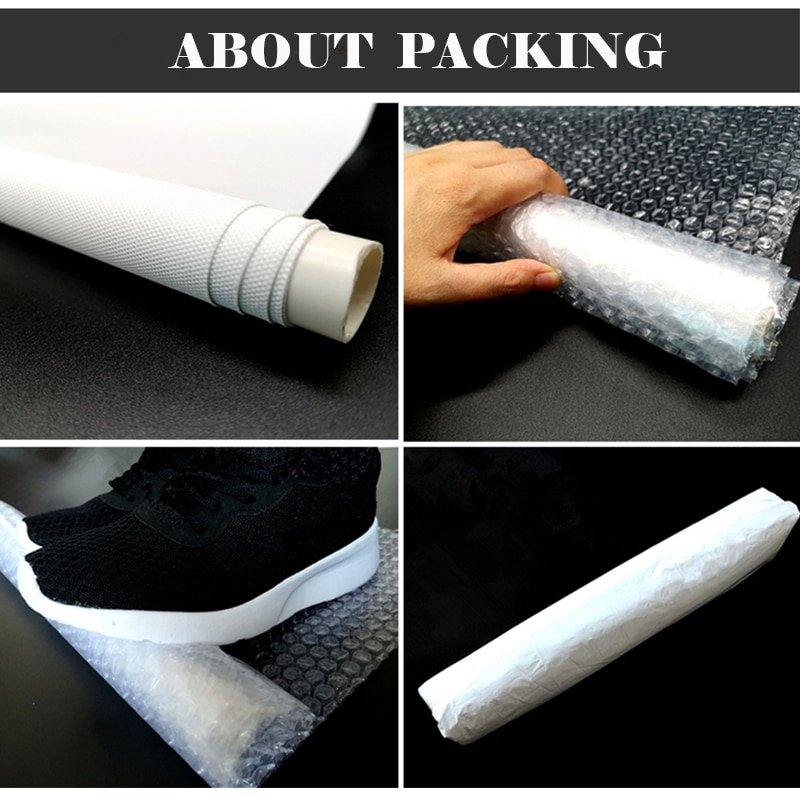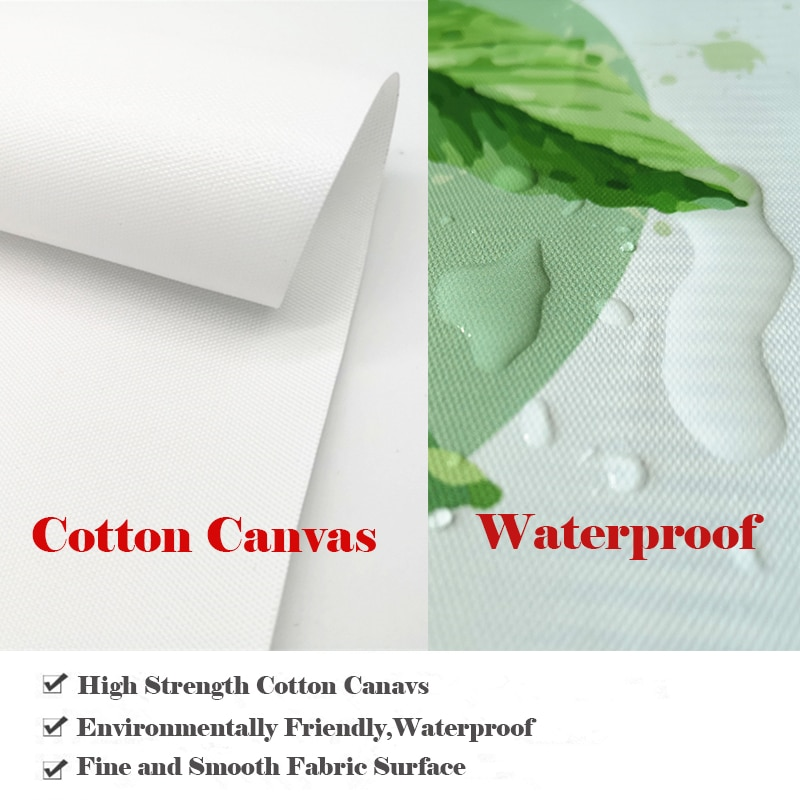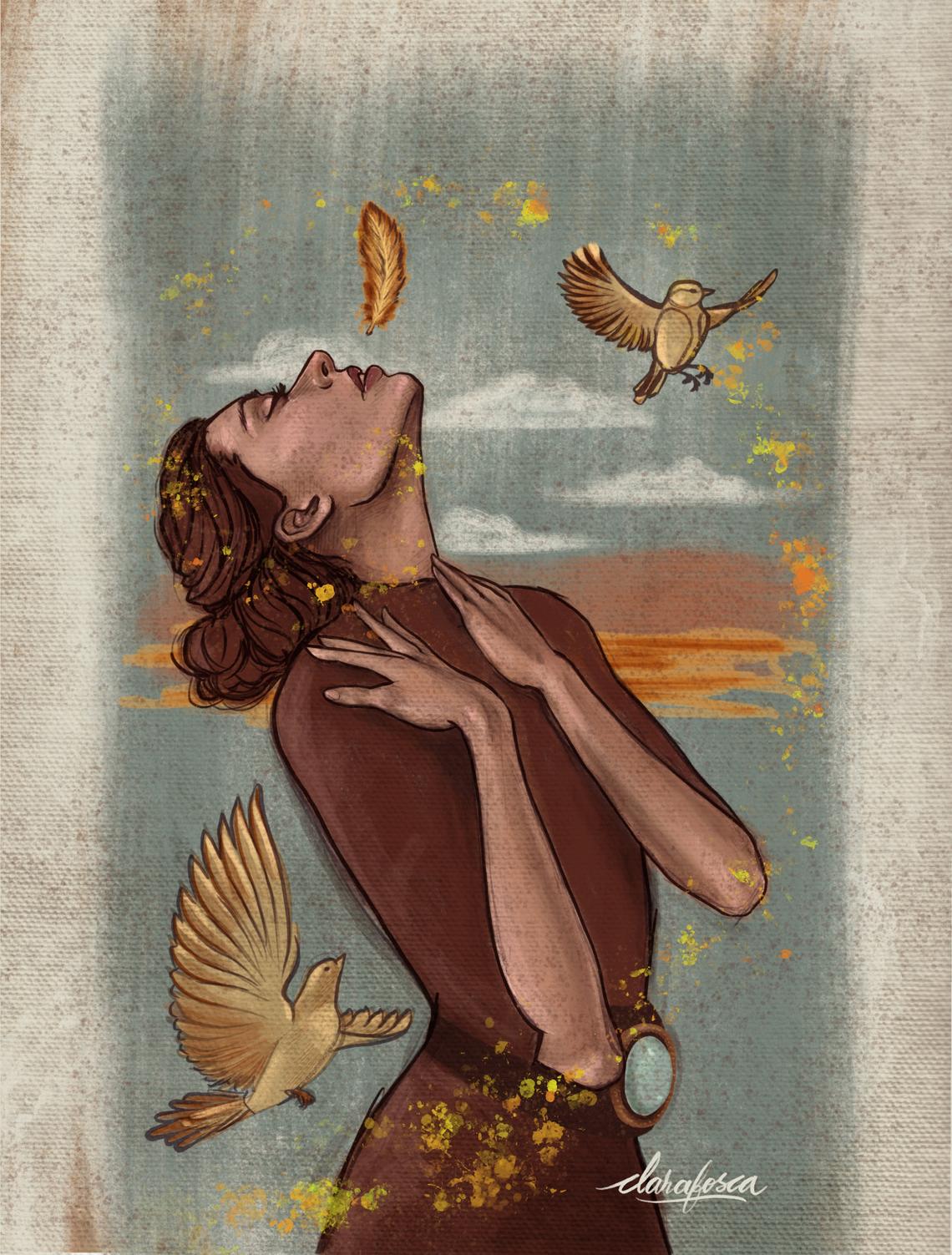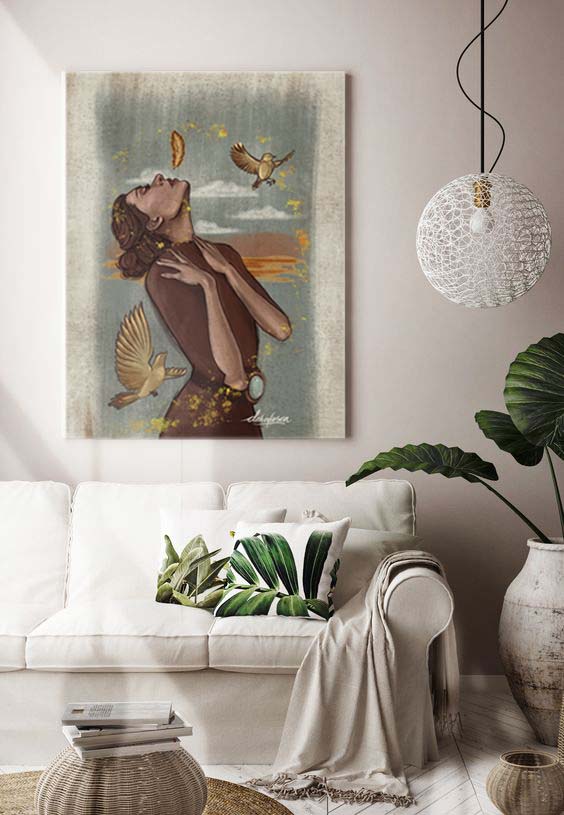 What does it mean to dream about birds?
Dreaming of birds is fundamentally linked to the feeling of freedom and detachment. But it is also interpreted with other emotions.
Direct connection with the inner self
Dreaming of birds expresses your Soul's need to be able to fly high, without heavy loads, moving away from materiality to immerse itself in a light and ethereal space.
Acquiring thoughts, ideas and knowledge
While the bird flies in the sky and the air, it moves away from earthly matter to link itself to abstract and invisible space. It is the world of ideas, of noble thoughts, of spiritual elevation and imagination.
Searching for hopes and aspirations
The birds in the dreams, express the most intimate desires and ambitions regarding what you want for your future.
The feeling of relief and happiness
The presence of the birds, and especially their song, makes the heart happy. Their music is also related to the good weather, spring and the rebirth. His appearance in dreams transmits a state of peace, tranquillity and inner happiness.
Relationship
A dream in which birds appear can express feelings about your partner if you feel "trapped" you will see birds in a cage. On the other hand, if you are in a free and satisfying relationship, the birds will be in flight or singing.
Alert Expressions
Birds are very sensitive to all environmental signals around them, however minimal, they sense danger and quickly raise the alarm. Dreaming of birds on alert can be interpreted as a sign that something is wrong.
Psychological interpretation related to sexuality
For Freud, the bird is a phallic animal, which represents the penis. Dreaming of birds symbolizes a person's sexual desire and fantasies.