Keith Haring Graffiti- Throw
The Keith Haring Graffiti throw blanket is very special as it is very distinctive and modern at the same time. It is specifically woven with mixed cotton material for softness and the remarkable graffiti gives the throw blanket a splendid look. It is very portable and easy to move around with especially around your homestead, like a walk around full-body 'heater'. People like to snuggle in it and move around or just to be comfortable while reading a book or magazine. Must be the softness!
This tapestry is therefore made with great care by our very experienced designers to create this very unique throw blanket. This property makes it among our top classic sales bought from our online store. It gives a geometric kind of pattern and its complexity is very intriguing and captivating. It can go with most furniture designs and colours, as the graffiti design has so many details, hence creating an abstract poise to your room.
It is usually handmade with thread therefore its originality is top tier and a classic work of art. At prints and portraits, we like our amazing customers, and therefore give our all when designing our throw blankets to make your home look better each day.
This throw blanket also has a 2.5 centimeters worth of error allowance and the size can therefore be adjusted a bit to fit better with your furniture. The larger sizes of the Keith Haring graffiti decoration blanket also make for perfect candidates if you're looking for an oversized throw blanket. The smaller ones can make perfect kids casual blankets too.
It is perfect for a gentle machine wash and minimal sun exposure to preserve its quality. Along with the care of the blanket, just like any other valuable thing, keeping it looking 'new' is very important. You should therefore do a gentle wash every once in a while and use fabric softener for more freshness. If you prefer to hand wash even better!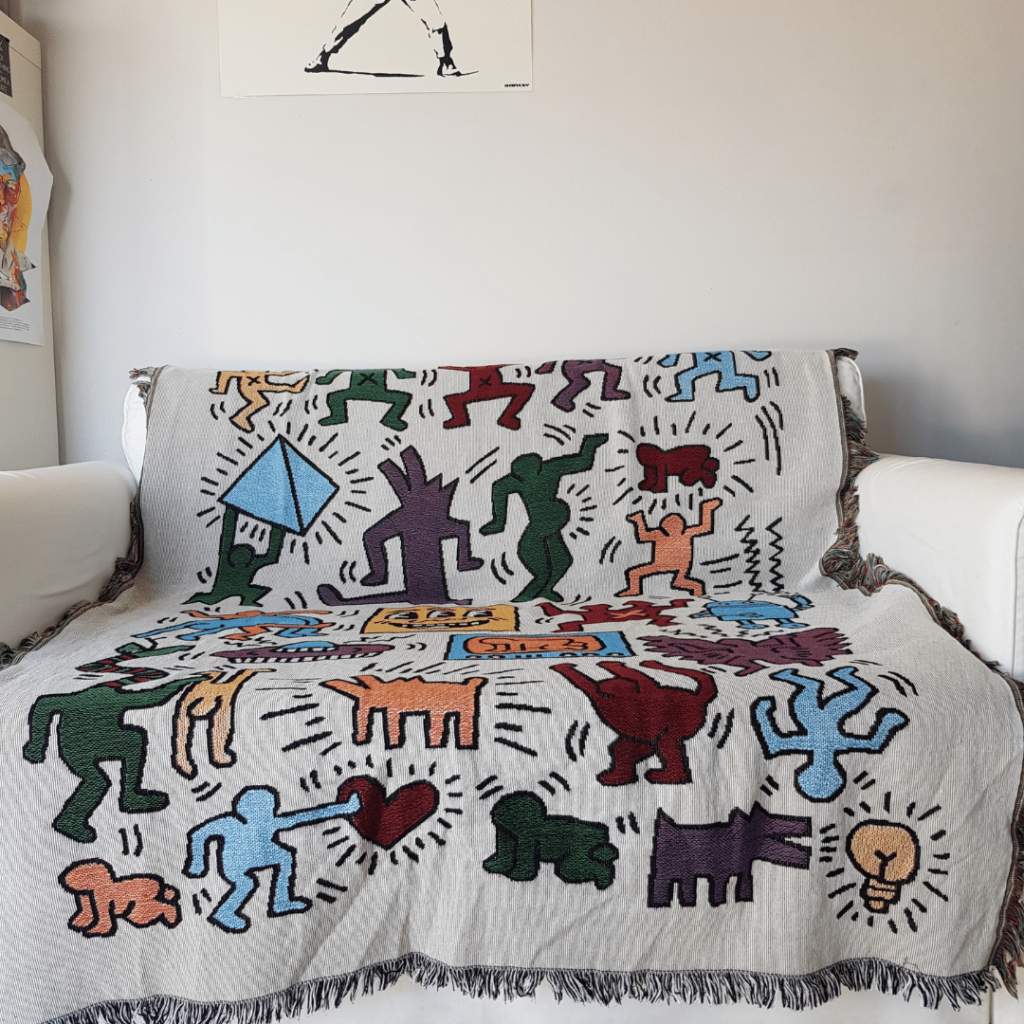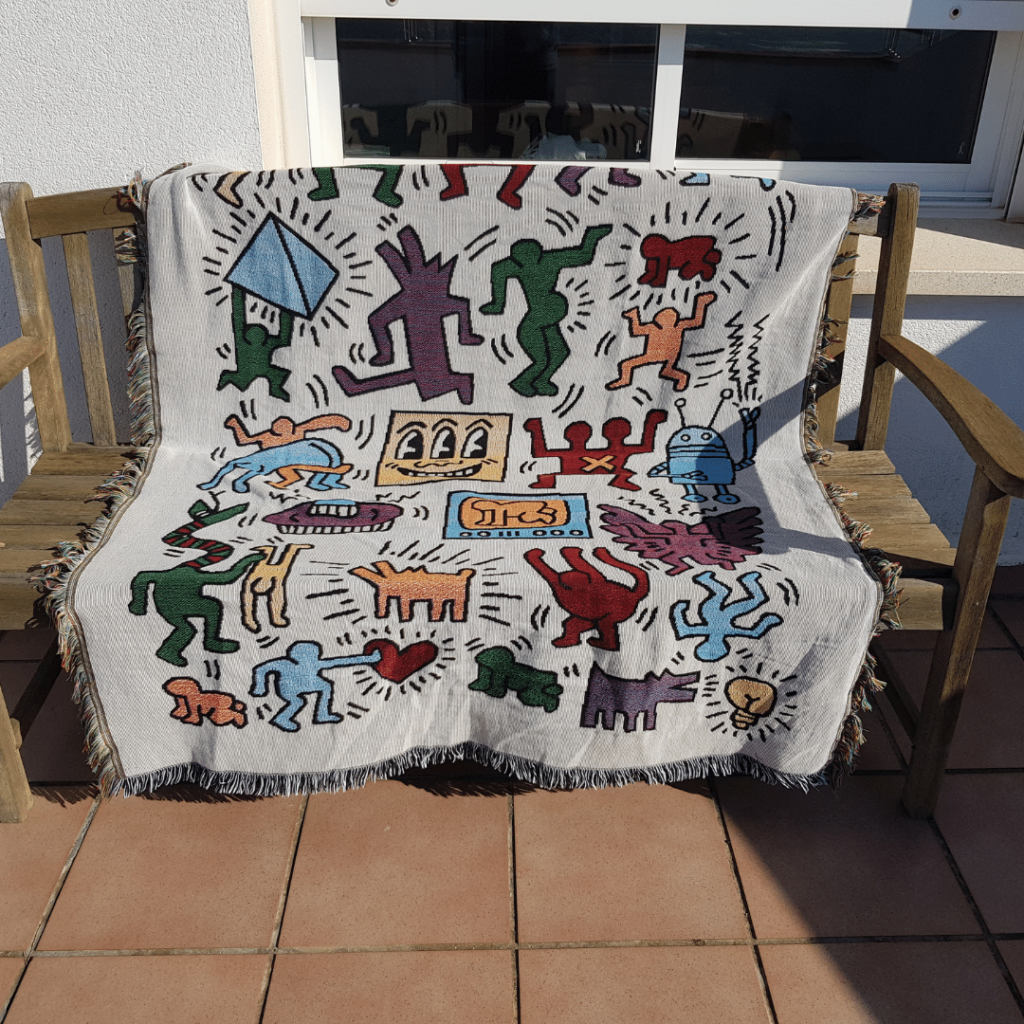 Shipping
Free shipping
Package: 1 Pc/PVC Bag
To Australia from 15- 25 days after purchase.
To the USA from 30-35 days (for 15 days delivery please contact us)
Ships from China
Tracked delivery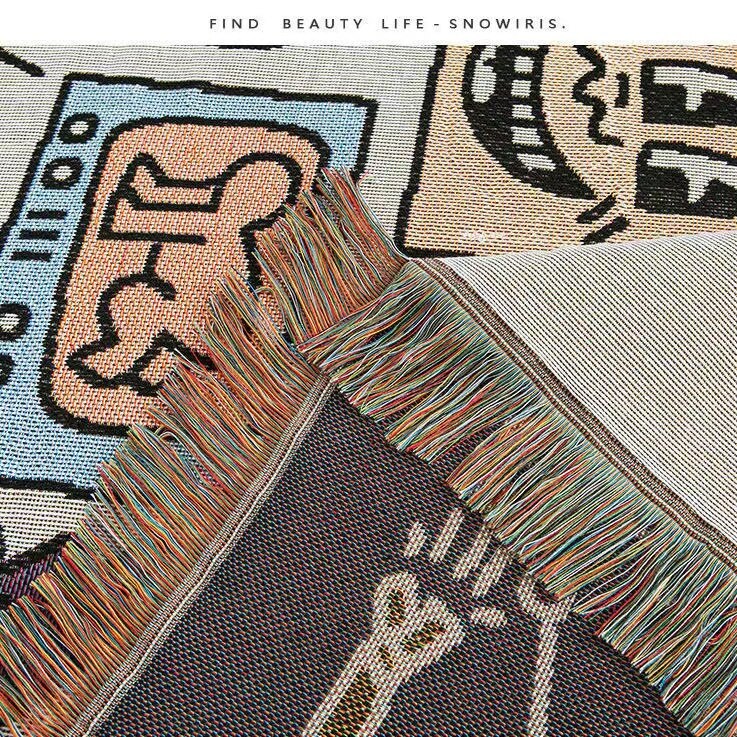 Care Instructions
Clean finishing around the mat edges, the latest printing techniques provide bright and crisp colors.
Wash the blanket only cold machine wash with similar colors garments using a gentle cycle. Tumble dry on low settings or hang dry. Do not bleach or dry clean the blanket